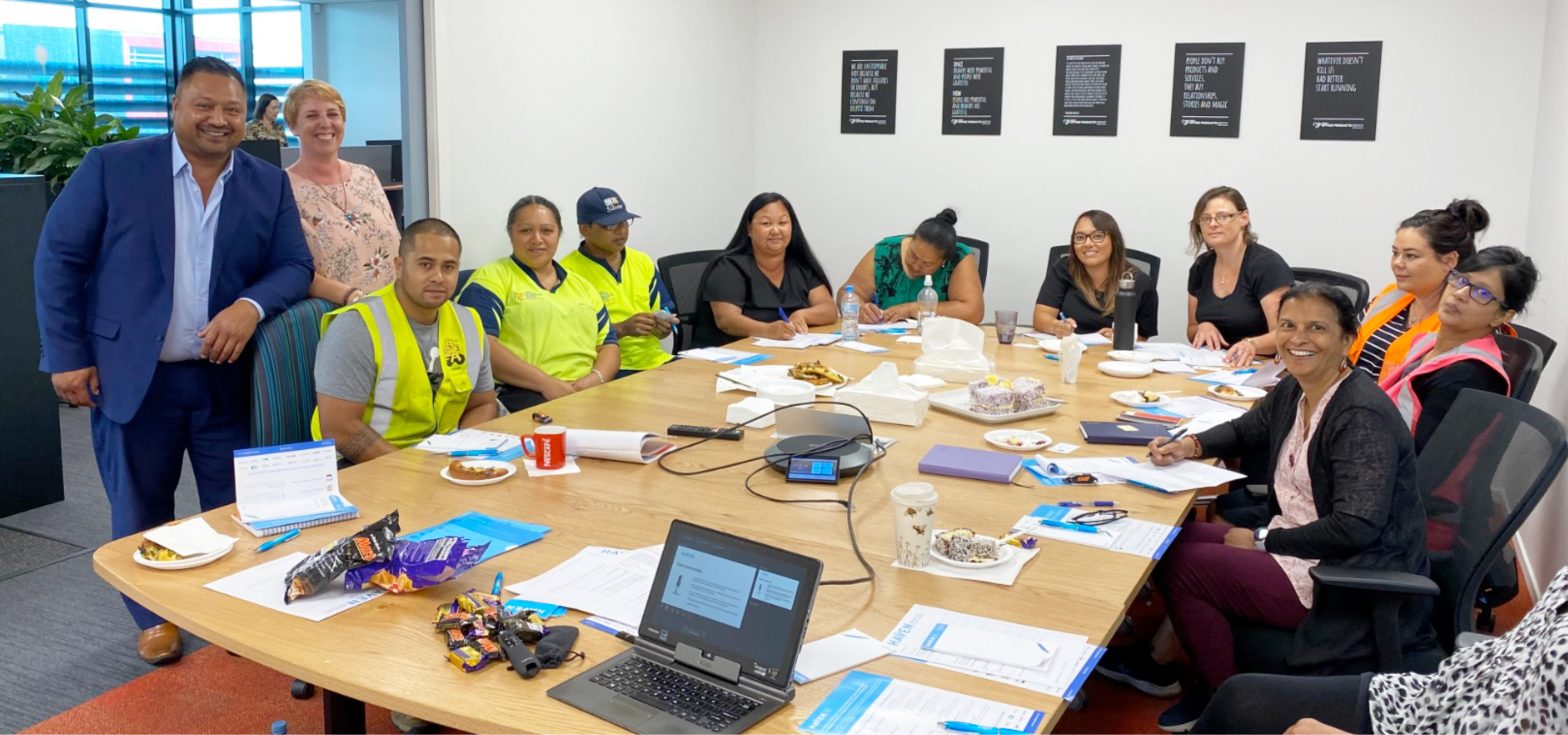 The Rosebank Business Association (RBA) offered a wellbeing event with a difference recently, where the local business community was invited to a virtual webinar accompanied by a hand-delivered picnic lunch.
The first Financial Wellbeing Picnic Lunch was held via zoom and hosted by the Rosebank Wellbeing Collab and Business Lab, as part of a series of initiatives for Rosebank BID members.
Formed as a collaboration between Healthy Families Waitākere and the RBA in 2020, the Rosebank Wellbeing Collab is focused on creating workplace wellbeing solutions for the whole of the Rosebank business community. Thought to be a New Zealand first, the project gained further momentum as part of the wider Covid-19 recovery efforts.
"Collaboration between 34 key business, community and government stakeholders has championed and guided the wellbeing initiative, creating a community of practice where business leaders can share knowledge, resources, and tools to support employee wellbeing within their workplaces," explains Kim Watts, Executive Engagement Manager for the Rosebank Business Association (RBA).
"Four key areas we wanted to target were community, business to business, traffic, and financial wellbeing." The Rosebank Wellbeing Collab has identified financial wellbeing as the biggest workplace wellbeing priority for this year as the implications of Covid -19 take their toll on Rosebank employees.
"A high proportion of employers say money problems interfere with employees' productivity and more than 50% of New Zealanders worry about their finances every day or every week. This is about working with our partners to help impart choices for employers on how they can provide financial wellbeing support to their people."

• The Financial Wellbeing Picnic included presentations from Auckland Unlimited around their Future Ready training initiative that provides short, in-work financial literacy courses for Pacific people; and Haven Financial around strategies to help employees with managing and furthering their financial education.

A picnic lunch wouldn't be one without something to eat and on the morning of the event, attendees based in the Rosebank Road area received a free picnic lunch provided by Westie Foods and Deejays.
This is the latest in a number of initiatives that have been implemented as part of the wider collaboration including a wellbeing business challenge, several health checks, a COVID-19 vaccination programme for Rosebank employees, and a Rosebank wellbeing survey.
Findings and insights of the Rosebank wellbeing survey have helped inform the next phase of Rosebank's wellbeing movement and members can expect a number of other initiatives to follow in the coming year.