The RBA works with select companies by way of partnership.
Partnering with the RBA can increase brand awareness, enhance business profiles and build business capability via a package of initiatives tailored to suit your company's individual requirements. To discuss ways that we can work together, contact our Business Development Manager, Phil Clode [email protected]
The RBA is most grateful to the following current partners that allow us to expand upon the products and services offered to our members:
---
Babich Wines
Excellence through Experience Since 1916.
Babich Wines are one of New Zealand's largest family-owned wine company, established in 1916 and has evolved as a major producer, now exporting to numerous markets around the world. Their long standing success is built on a history of passion, hard work, sustainability and innovation.
Babich Winemaking Philosophy: "To have vineyards in the right regions on superior sites, and getting the right varieties on those superior sites. We aim to create wines that are stylish and refined and have easy drinking appeal." Joe Babich Managing Director.
100 YEARS, 100 STORIES OUR LEGACY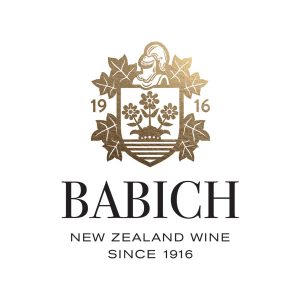 ---
Bayleys
Bayleys is New Zealand's largest full-service real estate company marketing a comprehensive selection of residential, country, commercial and industrial properties around New Zealand and the Pacific Islands. Bayleys operates a dedicated West Auckland team of specialist commercial and industrial salespeople who have concluded a significant number of sales and leasing transactions in this region in the past 12 months. With some 162 commercial and industrial salespeople working out of 35 offices nationwide, our success in commercial property sales and leasing, from small unit titles through to high-rise office towers, is unmatched in the New Zealand property industry.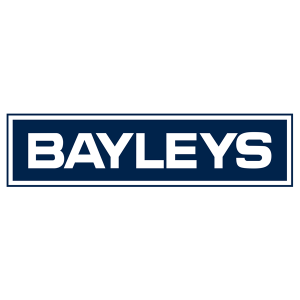 ---
BNZ
We've been part of New Zealand for over 150 years. At the height of the gold rush in the mid-nineteenth century, we opened our first branch in Auckland and now we've some 170 stores nationwide.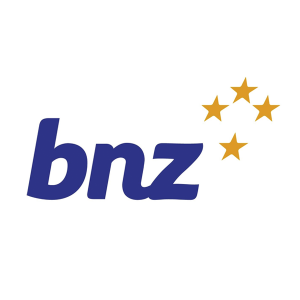 ---
Dale Carnegie
Dale Carnegie is a global leader in corporate training and has been helping people to achieve greater professional success for over 100 years. Over this time in business, Dale Carnegie has witnessed the world experiencing its most rapid cycles of change and advancement. They have been at the forefront, guiding clients to outpace their competition.
RBA are proud to have Dale Carnegie Auckland as our Partners. In late 2019 we held a training seminar for our RBA members with Speaker and Dale Carnegie Director of Training Simon Weakley. The topic focused on Achieving breakthrough engagement.
Engagement starts with organizational leadership. It's up to management to enable leaders at all levels to make engaging their teams a daily habit. This session taught how leaders can drive their engagement to the next level by focusing on what others have been missing in the employee engagement equation.
This session was incredibly well received with a full house attending and gaining excellent feedback.
We are pleased to be able to offer this, and further valuable sessions to come with Dale Carnegie to enable our members to upskill and prosper.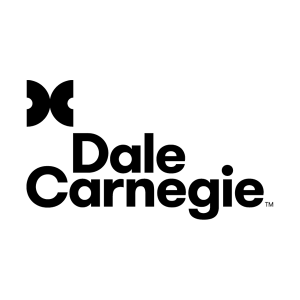 ---
EMA
EMA (Employers and Manufacturer's Association) aims to help business succeed. With a membership of more than 4000 businesses in the Upper North Island it supports businesses of all industries and sizes by providing a wide range of services including employment relations advice, education and training, advocacy, legal and consulting services in human resources and health and safety along with advice to help exporters grow.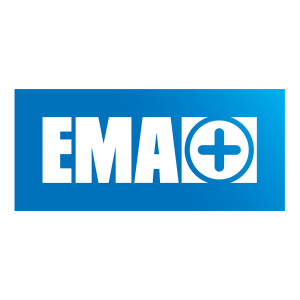 ---
Haven
Haven is one of the largest financial advisories in New Zealand. For over 13 years, our full-service offerings have helped Kiwis secure their future through sound advice and tailor-made services, across Mortgages, Accounting, KiwiSaver and Insurance. Regardless of what stage you are at in life, or what goals you are chasing, our team of passionate financial advisers are on hand to provide good, sound advice that will put you in a position to succeed.
With extensive knowledge of New Zealand's financial services industry and access to all of the major providers in the market, Haven will ensure that you get the best solution for your needs. Our role is not only to give you the right advice at the start, but to ensure you get the best result at claim time.
Haven Accounting in particular provides a wide range of services, from GST and taxation to rental property advice and cash flow forecasting. We provide support to local businesses and take a holistic approach, helping them not only to get their finances in order, but also working with them to sort any commercial insurance they might need.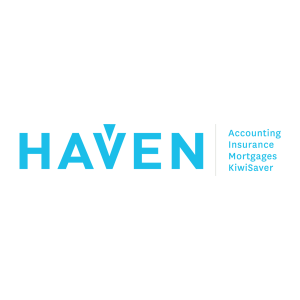 ---
The Icehouse
New Zealand is a country of small and medium-sized enterprises (SME). The Icehouse was founded in 2001 in recognition of the importance of this sector to the NZ economy. We're committed to creating a high performing New Zealand economy where ideas and businesses thrive. We believe that to unleash the economic potential, we need to lift the capabilities and aspirations of owners, entrepreneurs and people who run startup and SME businesses to enable them to take the business forward.
Since 2001, we have worked with over 5,000 ambitious owner-managers and entrepreneurs. On average our established businesses grow revenue by 12% every year, meaning they grow 2.5x faster than the average NZ business. Our startups have collectively created over 900 jobs, raised more than $117m in funding and have generated over $325m in revenue.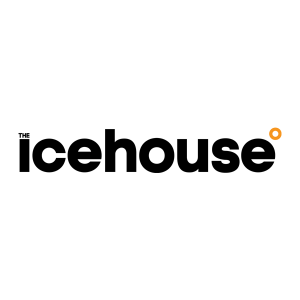 ---
Matrix Security
Matrix Security Group Limited, established in 1993, has a decades-long legacy as a credible and professional security company to both commercial and residential clients. Matrix Security pioneered home security policing patrols in Auckland's affluent suburbs, setting the benchmark for fast and effective response to alarm activations.
The business is wholly New Zealand owned and operated. Originally founded in Auckland (where they have bases in Penrose, Takapuna, Avondale and East Tamaki), they now have operations in other New Zealand regions including Waikato, Taranaki, Wellington and the South Island as required.
Matrix Security services are fully integrated and specifically tailored for each client. As well as security guards and mobile patrols, they install, monitor and service a range of premium security alarm systems that work in conjunction with the latest technologies in mobile apps and IP technology.
The call centre, based in Penrose, Auckland, is manned 24 hours a day to provide alarm monitoring, dispatching and customer services; ensuring prompt response to alarm activations, security incidents and customer enquiries.
Matrix Security offer obligation free assessments of your current solution.
---
MyHR
MyHR is New Zealand's first and only online HR department, built specifically for NZ businesses. It is a unique cloud service with quality HR professionals working directly on your issues and supporting your business. This support is delivered through an innovative, secure online portal.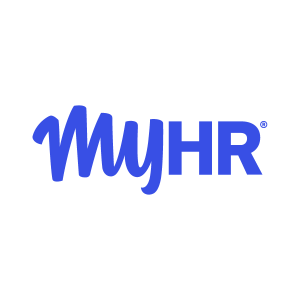 ---
Paramount Services
Paramount Services is a leading New Zealand franchise company providing office and commercial cleaning, and property maintenance services for all types of private and public sector organisations. We deliver high quality, tailor-made and cost-effective services through our national network of owner-operated franchise businesses.
Our commercial cleaning services include day to day cleaning of client premises, plus specialist services such as carpet cleaning, recycling, window cleaning, office equipment sanitising, pest control and decontamination of illicit drug laboratories. Through a partnership with building services company Accredited Trades Limited we offer clients building, painting, plumbing, electrical and related services.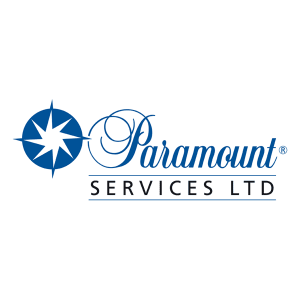 ---
RGM Consulting
Are you a stressed out business owner or CEO, with no time for yourself or your family, and you're looking for a better way to run your business? Is your business stagnating, or not growing as fast as you'd like? Or perhaps you're growing rapidly, but you're working day and night to keep the wheels from coming off? Maybe you're considering a business exit down the track?
If so, you're not alone. RGM Consulting works with mid-market ($3m – $100m) business owners and leaders who have high growth ambitions and are looking for effective tools and best practices to grow their business. RGM Consulting are certified with the internationally renowned Scaling Up growth system, used by over 70,000 companies worldwide to transform their business and deliver exceptional results.
We help our clients to get their team on the same page, aligned and executing a clear business strategy which differentiates them in the market, and drives profit and enterprise value. Even better, we have fun together along the way.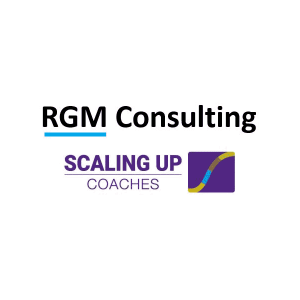 ---
Spark Business Waitakere
Spark Business Waitakere provides fixed, mobile and IT products and services to consumer, small and medium-sized enterprise (SME), corporate and wholesale customers. Spark Business Waitakere serves SME customers in the West Auckland area and the team pride themselves on their personalised service and being able to tailor the right communications solution for their customers.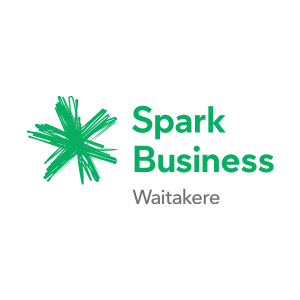 ---
The Trusts
The Trusts is a business owned by the West Auckland public, existing to sell alcohol responsibly, and in a way approved of by the community who owns us. Instead of being paid to private owners or shareholders, surplus profits are returned to the community or reinvested into the business.