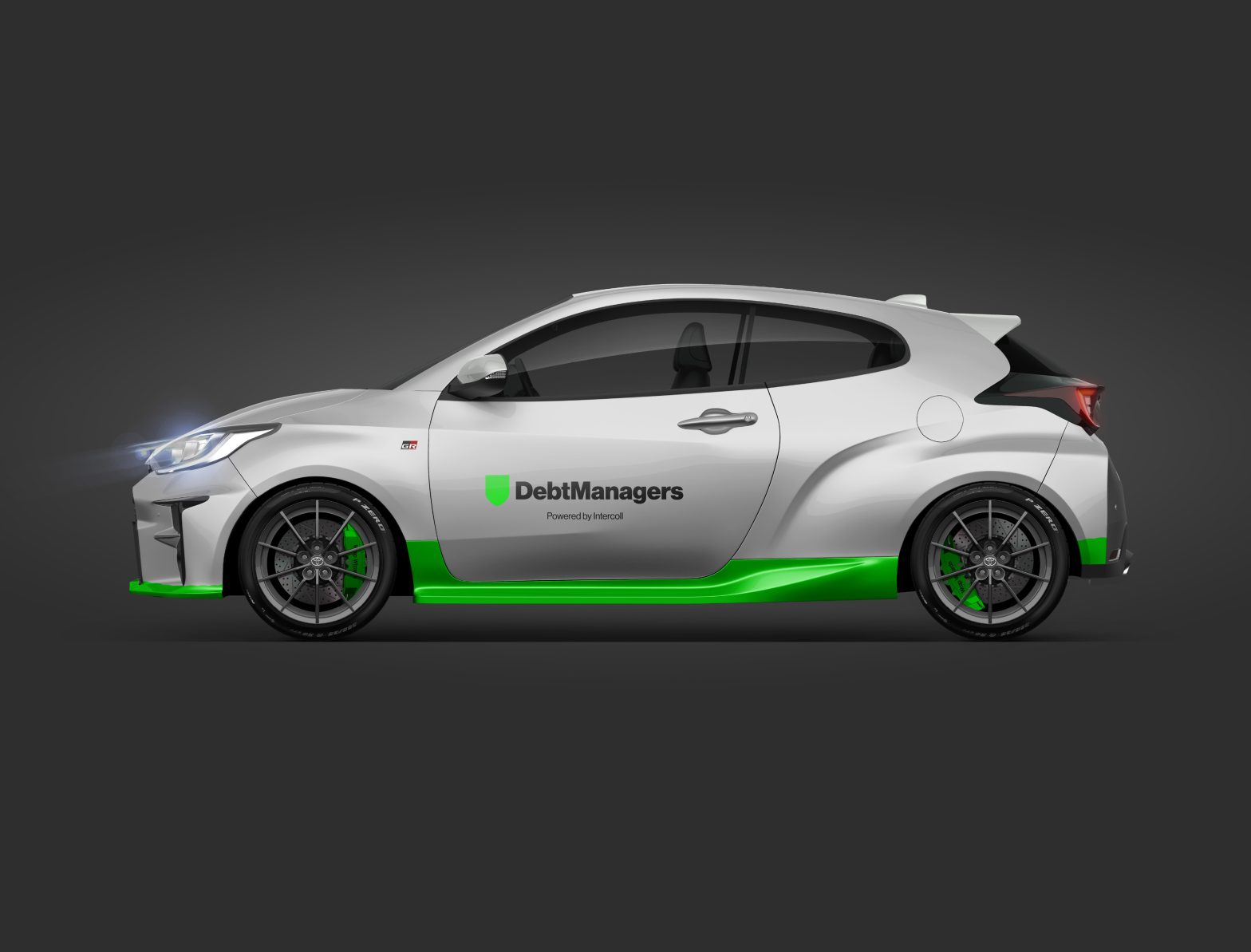 There are many things to consider when rebranding your business, one of the most important being how your company will 'look' to prospective clients. Often, your branding will be the first thing they'll see. It therefore needs to reflect the philosophy of your company.
This was something faced by Intercoll earlier this year, when they rebranded to become DebtManagers. It was also early on in the process that they started working with RBA member Production Partners. While DebtManagers already had a great logo, there was still a lot of work required to bring their new brand to life.
It was here Production Partner's team of passionate problem solvers came into their own. As a full-service, creative production agency, they offer creative ideation and custom design. In addition, they provide solutions for promotion, print, packaging, direct mail, point-of-sale, promotional products, storage and logistics.
Early involvement in a project of this nature is crucial. In this instance, it allowed Production Partners to guide the process through any potential issues down the track. One of the first things the team addressed was the proposed colour of the new logo.
On the face of it, the colour was vibrant, unique and sure to stand out. However, it was a colour that couldn't be replicated across the various production processes that would be required for the full rebrand.
To put it simply, the colours of the vinyl used for vehicle graphics are very different from the colours of the thread used to embroider company uniforms, to give just one example. The challenge was coming up with a colour that, while close to the original, would give consistent results across all elements.
To this end, Production Partners ran sampling and swatches to confirm their proposed colour choice would match across all processes. These were then used for approvals and translated back through the brand guidelines. This not only ensured the colour was right from the beginning, but that it will remain consistent in the future.
Of course, finalising the logo colour was just the first item on what was a very long list. Because this was a full rebrand, DebtManagers were starting from scratch when it came to marketing and print collateral, merchandising, signage, and the like.
With Production Partners responsible for the production of all elements, this cut down on the workload for the client and their brand agency. Rather than dealing with multiple suppliers individually, they had one point of contact. And as their contact knew the job inside out, they avoided any double handling or details often lost in translation whilst maintaining consistency.
When asked about how the project was from Production Partners' point of view, business owner Lee Shaw said, "The client and agency were a dream to deal with."
As well as an online presence, DebtManagers have a physical presence, one that requires signage. This starts on the outside of their building with spray painted signage that is a perfect colour match for everything inside. The same is true of the graphics on the company vehicle parked out front.
In reception there's more spray painted signage, along with LED lit wording. All of this is designed to reflect the company's philosophy of challenging the status quo and creating a fairer financial world.
In order to ensure privacy, the glass walls of meeting rooms are frosted with a design incorporating the shield device that forms part of the company logo. Again, this subliminally reinforces a consistent message as to the professionalism of the organisation.
In addition to these large-scale projects, the company branding appears on promotional items like pens, drink bottles, note pads and fridge magnets. You'll even find it on your coffee cup and the staff uniform, with production of these likewise the responsibility of Production Partners.
The team also took charge of the production of company stationery, print collateral, and the DebtManager's corporate sales folder. No matter the scale of the job, Production Partners took it on. It was this approach, and their stellar time-management and supplier liaison skills, that were a key to the success of the project.
If you're looking at rebranding, or even branding a start-up, then you need to give consideration to involving a company like Production Partners upfront. And on that, here's what the DebtManagers' team had to say about the process. "Production Partners were our one stop shop as our business underwent a major rebrand in February. Lee and his team provided exterior and interior signage, uniforms and print collateral, as well as some great merchandise. No job was too big or too small for these guys. They made our goals and challenges, their own, delivering a superior result across all aspects of the project, working with some tight deadlines. Our clients and staff were impressed with the sophisticated information packs and good quality merchandise. We are very fortunate to have found a trusted partner and supplier such as Production Partners in close proximity to our business and we cannot recommend them highly enough."
Roundabout Magazine
This article was published in Roundabout Magazine Issue 184 (April 2022).