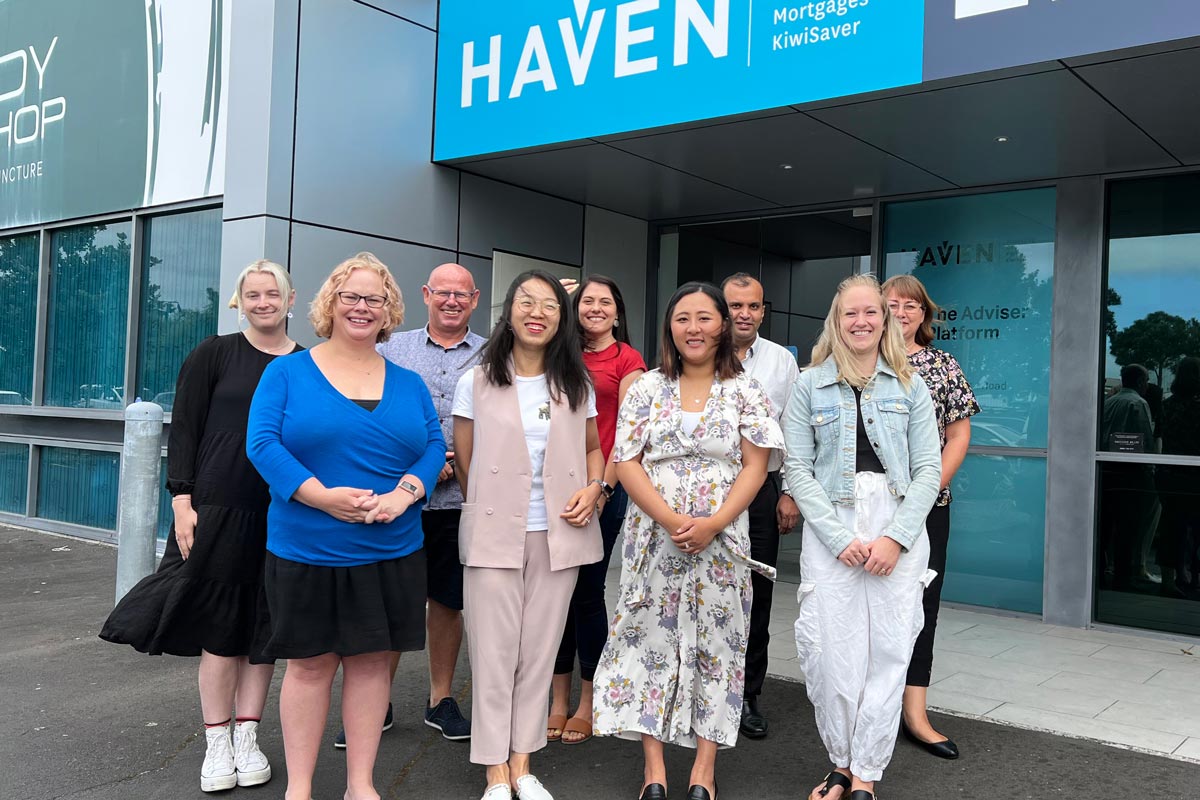 After a longstanding relationship, Haven has recently become a partner of the Rosebank Business Association. Working with both businesses and individuals or families, Haven offers tailor-made financial solutions: accounting, business advisory services, commercial insurance, and lending advice.
Haven works with a variety of local Rosebank businesses to provide financial support using a comprehensive, holistic approach. Haven prides themselves on being able to offer everything businesses need to succeed, including strategic business advice and cash flow forecasting, as well as payroll, GST, and annual account services.
With their head office conveniently located on Rosebank Road, it's easy for local business owners to meet with their trusted accountant at Haven to resolve any financial questions they may have, without the need to travel out of the area.
Janine Roberts, Haven's Director of Accounting, has been involved with the Rosebank Business Association Board since joining Haven and serves as RBA Treasurer. With an understanding of all areas of business, including trading entities, sole traders, family trusts and not-for-profit organisations, she is an invaluable member of the RBA board and comes highly endorsed by the local business community.
"Haven has an admiration for the public good and advocacy the Rosebank Business Association undertakes for the Rosebank area," says Janine. "Through the RBA, Haven has been able to meet and network with many local businesses over the years that we may otherwise not have known."
Haven's tight-knit team work together using a variety of skill sets to provide clients with services across accounting, insurance, mortgages and KiwiSaver. They also have specialists who offer support across operations, marketing, and client services, to help create tailor-made solutions for both personal and business clients alike.
As well as their expert accounting service, one of Haven's most sought-after services is their comprehensive commercial insurance solutions that protect businesses in their time of need. Business protection policies assist in mitigating all aspects of risk and exposure. These can include physical assets such as buildings and tools, or in the course of conducting business (loss of earnings, professional indemnity, and public liability).
In these uncertain times, it's essential to review policies regularly to ensure you have the right coverage. Haven is always available for a no-obligation assessment, and they are also able to act on your behalf to take the hassle out of insurance claims and fight to get the results their clients deserve.
"We really are a one-stop-shop for businesses looking to get their finances sorted," says marketing and communications manager, Vicky Harland-Chong. "We're real people who offer valuable advice face-to-face."
Established in 2008, Haven was set up by brothers Craig and Geoff Baldwin to offer advice and support to New Zealanders across a range of financial services. Haven strives to provide all the tools, advice and services that Kiwis need to build a brighter future for themselves, their families, and their businesses.
Today, Craig and Geoff still play roles as the founders and overall Managing Directors of Haven, but they are supported by a management team with years of experience within the financial advice industry, each team member lending a wealth of knowledge and expertise to Haven as a whole.
Regardless of what stage you are at in life, or what goals you are chasing, Haven's team of passionate advisers are on hand to provide good, sound advice that will put you in a position to succeed.
The Rosebank Business Association is thrilled to have partnered with Haven and is looking forward to continuing this relationship for years to come.
"The RBA is grateful to partner with Haven," says RBA business development manager Phil Clode. "Haven is a well-respected financial company, and the partnership allows us to further expand upon the products and services offered to our members."
For local businesses wanting to speak with Haven to get some advice and support from a team who are experts in their field, drop into the head office at 511 Rosebank Road, or phone 0800 700 699.
Roundabout Magazine
This article was published in Roundabout Magazine Issue 182 (February 2022).