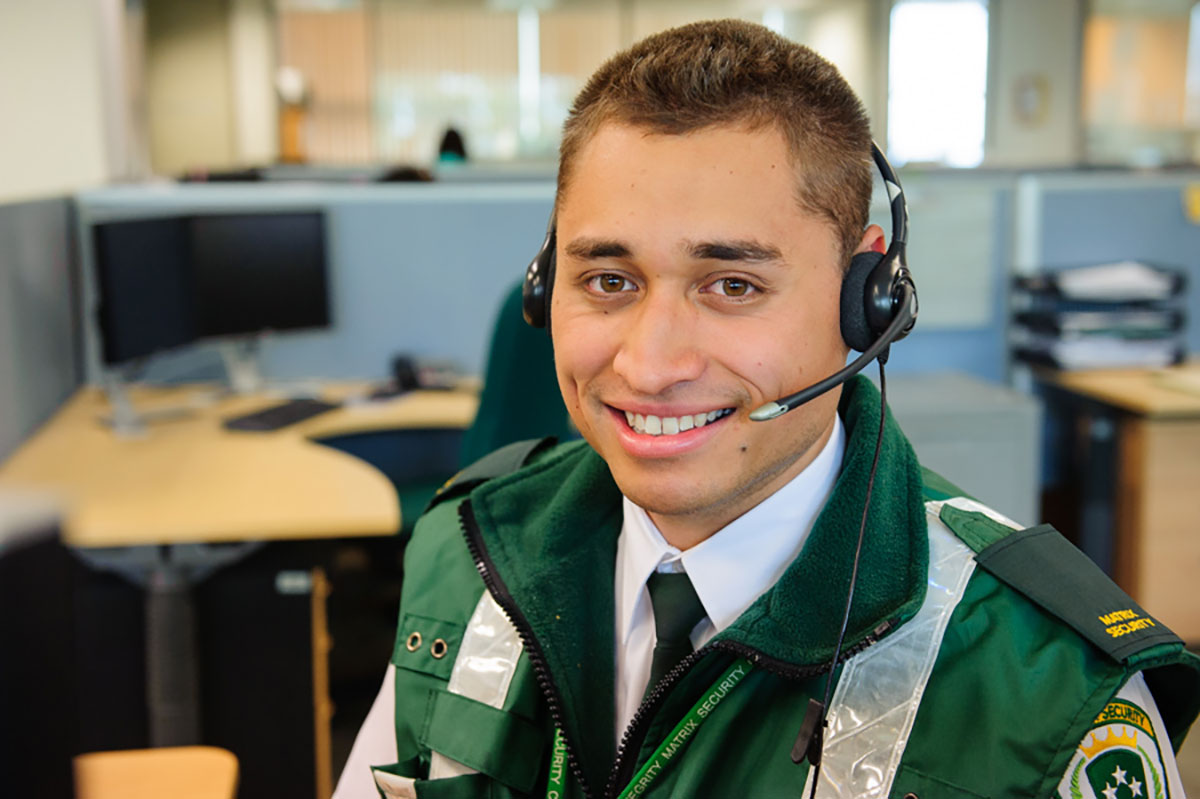 Keeping people and assets safe is what Matrix Security does. Having recently moved to Rosebank Road, the New Zealand owned security company is excited to partner with the Rosebank Business Association. As the RBA continues to work with local businesses to make the area a safer, cleaner, smarter district, the partnership was a natural fit and one the RBA is thrilled to make.
Matrix Security owner and CEO, Scott Carter, worked in the police before he started the private security firm. Scott gravitated to police work through a desire to keep people safe and fix problems but over time, he says he saw a way to make legal money from crime. After Scott moved away from the police and stepped into the security industry, he and others established the business now known as Matrix Security.
"Much like policing, the security industry provides a similar sense of purpose," says Scott. "Both security and policing work towards a common good of keeping people safe."
Founded in 1993, Matrix Security initially installed and monitored alarms at private residential homes. These days, the company has expanded and has three primary areas it works within: commercial security, residential security and the sourcing and installation of technology solutions.
Commercial security varies from each customer and can be as small as installing an alarm monitoring system or as complex as a rostered mobile patrol with guard services. From private house alarm monitoring in Auckland to the full security of the Huntly Power Station – the company has a diverse range of customers.
A common thread we see between those we work with, be it personal housing, businesses or schools, is the valuing of security…
"A common thread we see between those we work with, be it personal housing, businesses or schools, is the valuing of security," says Scott. "We work with clients to help them understand their risk profile and go from there."
Across Auckland, Matrix Security has four branches – Rosebank Road, Takapuna, Penrose, and East Tamaki with the 24-hour contact centre operating out of the Penrose branch. The company also has a large presence in the Waikato, Taranaki, Wellington, and the South Island when required.
Having good people has always been important to Matrix Security. Scott says the company is committed to providing fair, safe, and technologically advanced work environments to all its staff. The company is proud of its commitment to be a living wage company and is always looking for ways employees can succeed and grow.
"In the past, the security industry hasn't placed a huge emphasis on people," says Scott. "We have a duty as a company to provide our people with the best opportunities. The living wage really works and I'm grateful for the companies we work with that support this."
While the initial price to work with Matrix Security may seem slightly higher as a result, Scott makes no apologies, and he says savings from investing in quality security quickly become apparent. Quite simply – by investing in good people, with fair pay, Scott says you get better security. He also says the long-term costs end up cheaper as costly situations can be avoided before they happen.
While Covid has been a huge hit for many industries, the security industry has been able to step up and gain new opportunities. Early in the pandemic, Matrix Security quickly found new areas of work, notably through Auckland Airport and food chain suppliers. Throughout, Matrix Security has been heavily involved with MIQ facilities and the supporting of covid compliance for companies.
I'm proud of the fact we have been able to offer great people jobs during Covid
"I'm proud of the fact we have been able to offer great people jobs during Covid," says Scott. "We've had many people who have lost jobs due to Covid find employment with us – from contact centre staff to a pilot and flight crew from airlines that had to make cuts."
Matrix Security purchased Active Security on 1 April this year. Active had a good presence in the Rosebank Region and Matrix Security saw the importance of maintaining a partnership with the RBA as they acquired the business.
"It's important to Matrix Security to be part of the local community. We want to work with local businesses and become part of the business community," says Scott. "We have a good relationship with the police and a partnership with the RBA and the businesses involved, makes sense."
For businesses wanting to strengthen security, Scott encourages them to contact Matrix Security. The company offers a complete security consultation to ensure security requirements are delivered effectively.
"Everything starts with a conversation," he says. "We will meet with you and dig into your situation. What are your business needs? What are your risks? What keeps you awake? What are the solutions we can provide?"
By taking a personal approach, Matrix Security can confidently understand the risk profile for specific needs. Visit matrixsecurity.co.nz to find out more and start the conversation today.
Phone: 09 579 1567
Roundabout Magazine
This article was published in Roundabout Magazine Issue 181 (December 2021/January 2022).