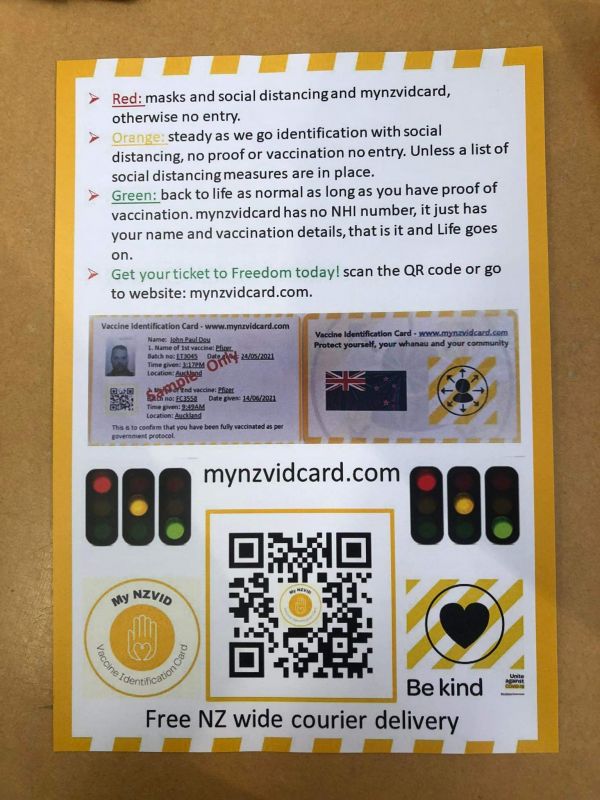 Please be aware that the document attached is being distributed and handed out in and around Auckland and may show up in your business community.
This is mis-leading information and the NZ Police have been advised.
The flier is aimed at business owners to promote a customer QR code to obtain a COVID Vaccine Identification Card/Passport.
Information on Vaccine Identification Cards/Passports can be found on Ministry of Health COVID website – https://www.health.govt.nz/our-work/diseases-and-conditions/covid-19-novel-coronavirus/covid-19-vaccines/covid-19-requesting-proof-vaccination/my-covid-record.