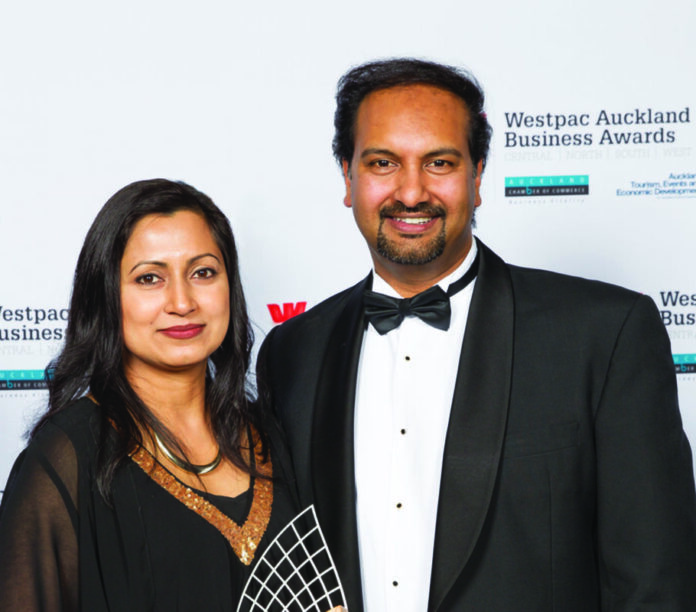 Can you give us a history of your business and family life?
Our company was founded by my wife Nikeeta Singh (a qualified and experienced teacher in NZ for two decades) and me, in 2010. Both of us come from humble beginnings and both family histories include parents and grandparents who were also teachers. In fact, my father, Mr John Singh, is still dedicated to teaching, and has been serving in De La Salle College (Mangere, South Auckland) for nearly 50 years!
Our parents migrated to NZ half a century ago in search for better opportunities for their children, and carrying little more than pocket change with them, with which to build their lives here in NZ. We both grew up understanding one powerful thing from watching our parents struggle and work up to 100-hour weeks in day and night jobs to make ends meet. That one thing was the power of "HOPE" as our parents persevered in hard work and sacrifice in the hope that one day their children could have a better life, more opportunities, and turn dreams into realities.
Today, 40 years later, we continue that vision from both our parents by sharing "MESSAGES OF HOPE" to families throughout our four inspirational childcare centres, that all aim to "provide children with more amazing experiences and opportunities than anyone's ever had growing up". This became our simple vision statement for what would later become the Chrysalis Group of Early Learning Centres. More than just a wishful "tick-box" statement – there was a powerful personal drive to achieve this – and it was executed by designing and creating world class, award-winning, and "never-seen-before" learning environments where we could proudly send our own preschool children to – and did (the ultimate litmus test!).
FOUNDERS OF THE GAIA (EARTH) INSPIRED EDUCATION PHILOSOPHY
In essence, our Gaia (Earth) based education philosophy is a complete immersion of our centres into buildings and environments that live, breathe and self-energise to mimic natural eco-systems of the Earth, as well as into values, curriculum and outcomes for children that model and connect with Nature and Earth systems (that have already been in the making for 4.6 billion years).
"We found ourselves designing nature-based play areas, and unique sustainable building concepts with solar power and rainwater harvesting systems, and learning spaces that model Nature itself, like playing inside a giant cocoon, and reading and sleeping nooks inside a giant fern tree, and large Kiwi backyard and Pacific village inspired outdoor areas, and we even went as far as designing cot and sleeping rooms where our babies could look up at a projection of soft twinkling starlight from galaxies, constellations and random shooting stars across the night sky!".
"We then jumped into the future and continued to add personal touches and modern facilities like audio visual systems to enhance children's dance and music experiences, KIDCAM® for parents' peace of mind, and learning portfolios with our exclusive patented Learning Roots and ShootsTM program that visualises children's progress as new leaves and branches growing on their personalised online trees. " Nikeeta and Darius Singh
What attracted you to the RBA?
I have always gravitated to governance spaces where the inner gears of a complex machine can be supported and optimised to best practices. The added connection of being a local on Rosebank Road makes it even more meaningful for me to volunteer and support RBA objectives in any way I can.
Ngā mihi
Darius