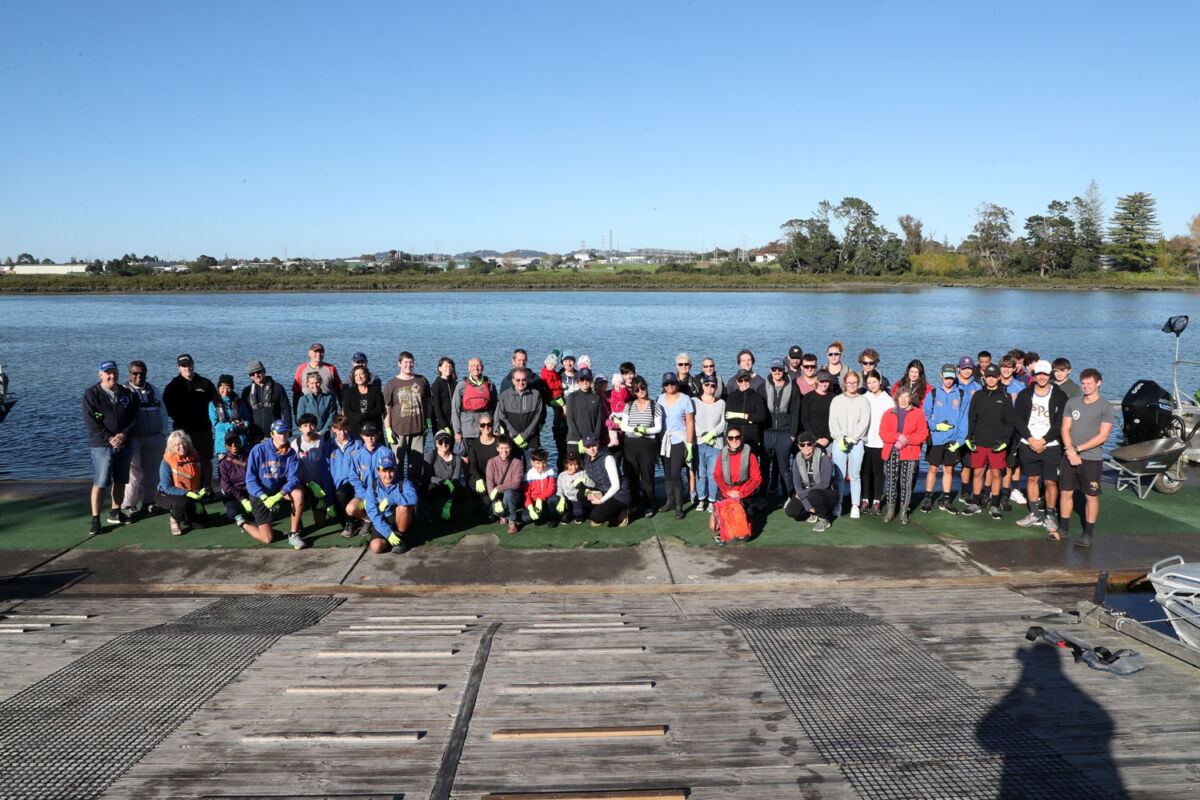 The annual 'Whau River Clean Up Regatta' was held on Sunday May 2nd on a glorious sunny day.
The event was organised by the Whau River Catchment Trust, who partnered with the West End Rowing Club, Sea Cleaners, New Lynn Sea Scouts, Te Atatū Boating Club, and Sustainable Coastlines. The event was also supported by the Rosebank Business Association, The Whau Coastal Walkway Environmental Trust, and Whau and Henderson Massey Local Boards.
Over 70 people attended, cleaning up the river estuary and mangrove areas, along with a shoreline clean-up of Saunders Reserve and the Kurt Brehmer Walkway.
Two nine cubic metre skips were filled with rubbish, plus a trailer load of tyres were hauled out of the Whau, along with a large recycling bin for the recyclables.
The West End Rowing Club provided a fantastic barbecue at the end of the clean-up which was appreciated by everyone.
We are also very grateful to professional photographer Steven Neville of Auckland Sports Photography for donating his time to create a wonderful photo and video record of the event.
WRCT would like to thank all our supporters and particularly all the people who turned out on the day to volunteer their help to clean up our Whau awa wahapū (Whau river estuary).
Thank you.