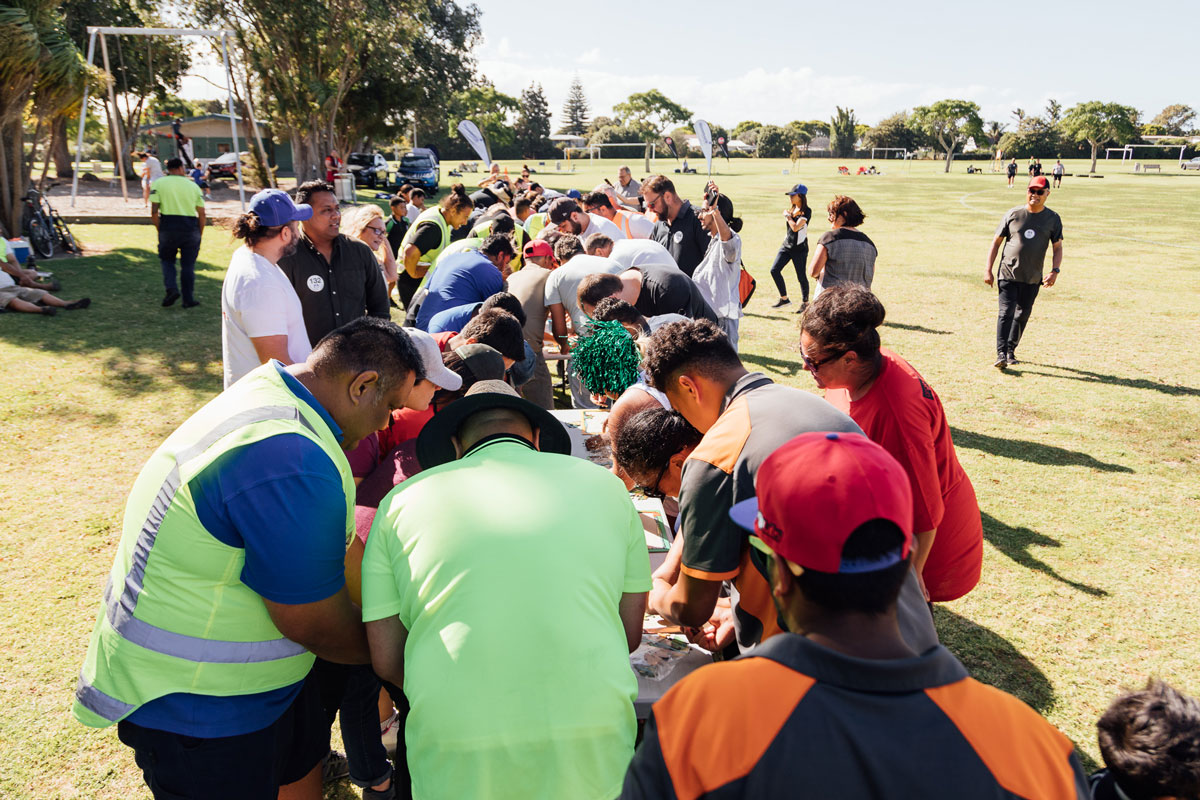 With 23 teams and 163 participants from local Rosebank Businesses competing for the title of top Rosebank Business, the date of February 23rd was touch and go as Jacinda announced only late on 22nd February that we were only moving into Level One.
As excitement and the wind grew, teams congregated at Riversdale Reserve anticipating and strategizing who in their team was going to do which Pit Stop activity to finish first.
Kids games never grow old as teams battled to complete the Holdson's puzzles before the wind blew them away, and then attempted to eat as many pies in 20 seconds before heading off to play a game of hopscotch with a tray of pies in their hands.
The paper planes were a great success as they were launched with a tail wind and everyone realized how much they knew about our Rosebank businesses as they completed the Rosebank Trivia questionnaire.
Stepping along a ladder was rewarded with an edible 30cm jelly snake followed by the next team member competing in a nut/bolt and spoon race before tagging their final teammate who flipped a 31kg tractor tyre eight times. It was then as a complete team that they proceeded to the finish line.
The first team to cross the line were Titan Furniture whose eight winning team members received a trophy from Cosgrave Awards along with a beautiful bunch of flowers from Best Blooms Florist. Their prize pack consisted of contributions from Babich Wines, Molly Woppy, Life Health Foods and BidFresh.
Stefan Crooks did a brilliant job as MC for the event, and special thanks must go to all the volunteer helpers, Zaynel Sushil and his crew from Healthy Families and Red Cross NZ.
Thank you to all the generous Rosebank businesses who contributed products for spot prizes and individual entry packs along with BidFresh supplying fresh fruit and Westie Foods for their mini pies on the day of the event.
It was amazing how local companies got behind and supported this wellbeing event and we look forward to creating another fun and exciting event next year.