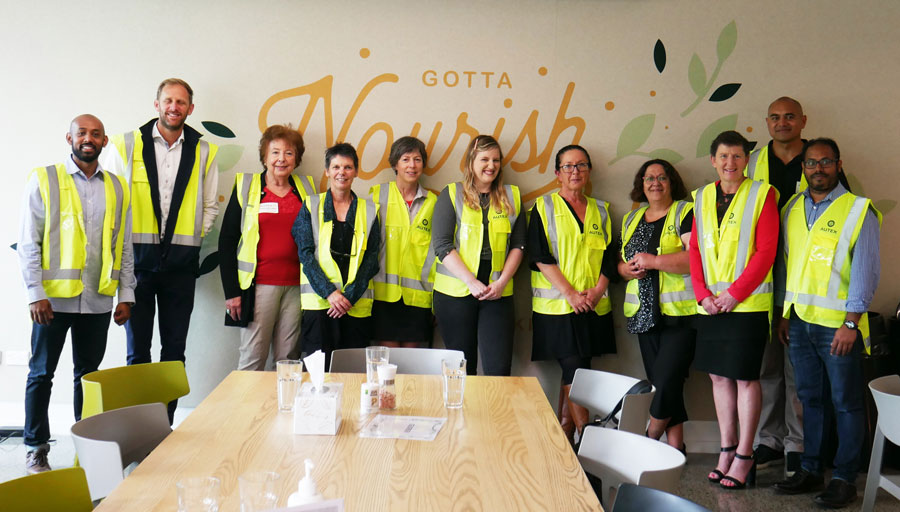 On the 4th November 2020 10 members of the Rosebank Wellbeing Collab leadership group were invited by Autex's General Manager Rob Woolner to experience how Autex has invested in the health and wellbeing of its employees.
Modalities and initiatives offered included: External Counter Pulsation Therapy which is designed to enhance blood flow and increase the flow of oxygen and nutrients to all parts of your body, resulting in the employee feeling more energised, alert, and healthier after several sessions.
A Naturopath and Chiropractor are available alternate Wednesdays for consultation and Autex have set up their own gym facility for employees to use at designated times throughout the day. Autex also provides a nutritious energizing menu which staff can enjoy and benefit from. They only pay a nominal daily charge for this as Autex subsidizes most of the cost. You will also find Kangen Water and fresh fruit boxes placed around the premises.
Although not every business is able to offer these wellbeing initiatives there were aspects that we took away to include as suggestions going forward for our enterprise.