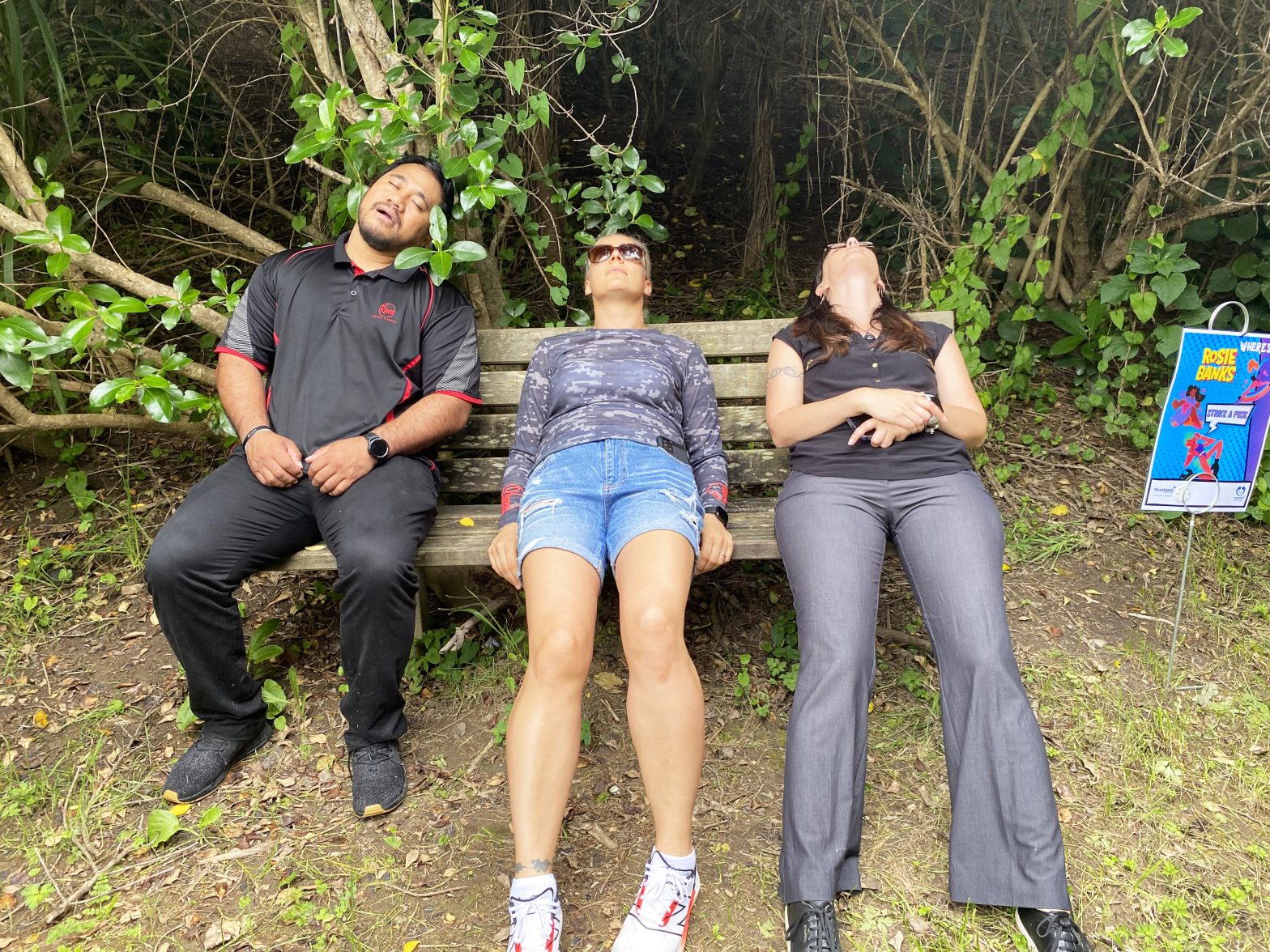 The week of Monday 14th through to Friday 18th November saw the RBA's Rosie Banks Scavenger Hunt play out down at the Kurt Brehmer Walkway.
Teams from our local Rosebank businesses were keen to partake in this inaugural event and received an instruction sheet laying out the activities to be completed.
With both group and individual spot prizes up for grabs, people created arrows from whatever was lying around, took selfies, counted yellow hats, and unscrambled letters to form the word ROSEBANK as part of the course.
As a new addition to our Rosebank Wellbeing Collab toolbox, the scavenger hunt was a fun way to not only give our Rosebank employees something different to do while being outside but for them to also discover the gem that we have in our backyard, – the Kurt Brehmer Walkway.
As the week progressed so did the deterioration of the weather and we take my hat off to the teams from Ara Security, Dimples, and Designer Brands who braved the torrential downpours on Friday and got out there to complete the scavenger hunt.
Feedback from the participating companies was very encouraging with employees loving the experience and having the opportunity to not only get outside but do something as a group.