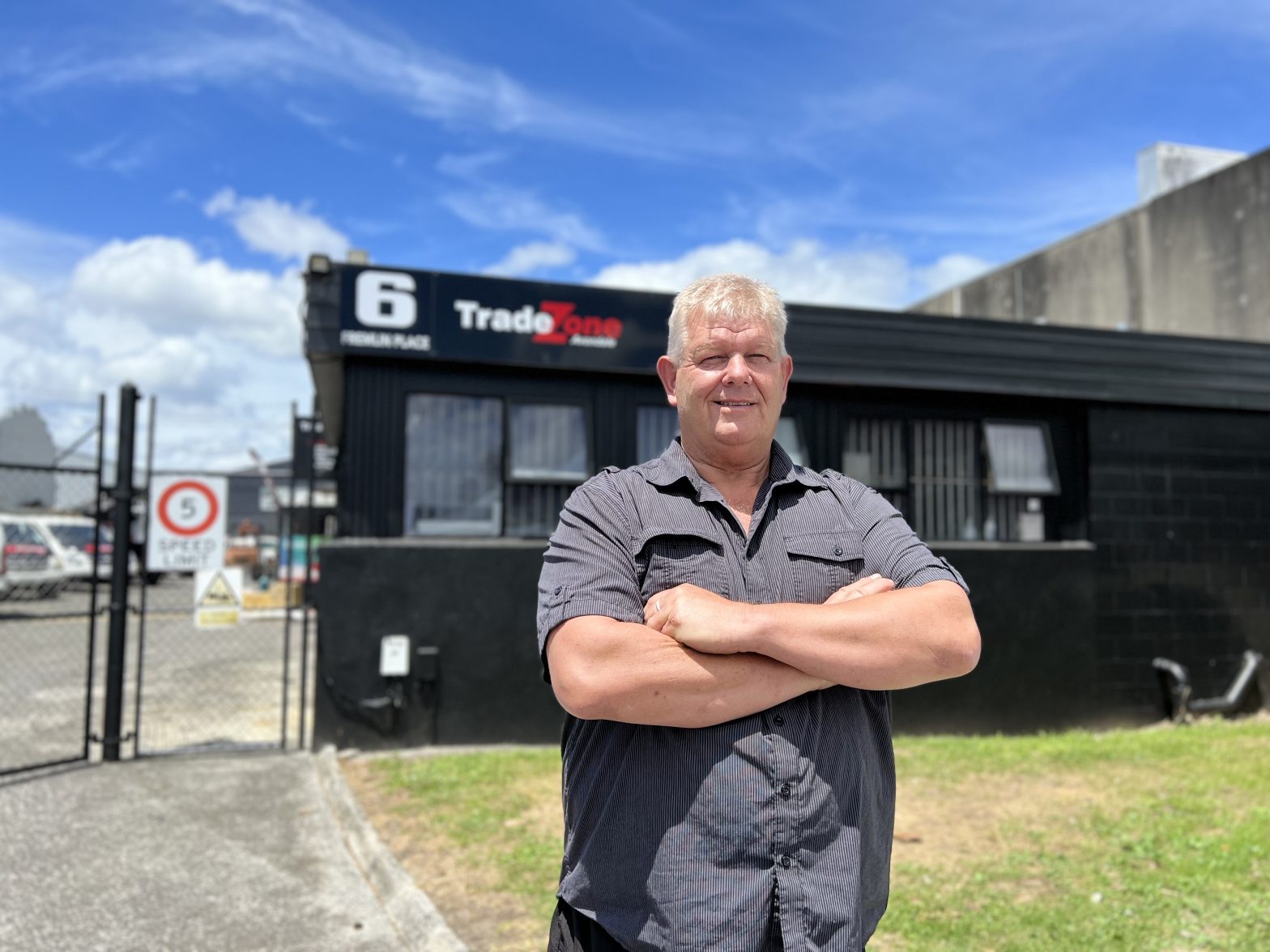 Carl Treweek has a knack for solving problems.
"It's what I enjoy," says the owner of the freshly rebranded TradeZone Avondale. Formerly known as Western Machinery, Carl's "tool shop" specialises in welding, engineering, machining and woodworking supplies. And at the heart of their business? Warm, welcoming, and knowledgeable service from Carl & his team.
"If someone comes in having trouble sourcing or resolving a technical issue" Carl says, "I'll give them solutions, and they'll usually leave the shop with a resolution or guided in the right direction."
TradeZone is a familiar name in New Zealand; it's a nationwide brand specialising in high-quality specialist tools, components and consumables. TradeZone is owned and operated as a network of individual small businesses who benefit from TradeZone's dedicated support, extensive distribution network, and quality reputation. Carl took up TradeZone's offer to rebrand his business as TradeZone Avondale towards the end of 2022, a move made entirely with his customers in mind.
"It was a no-brainer at the end of the day," he says. "With TradeZone, you join the brand and get the support of the group as a whole, better buying power, and opportunities to access products that I found hard to access under the Western Machinery brand."
Carl's interest in engineering, machinery, and tools has been present throughout his life. "My background is in engineering," he says. "There's such a variety of work and such a variety of issues that you come across. It's always challenging."
After serving 15 years in the Royal New Zealand Air Force, he eventually co-founded his first business, Allied Mechanical Engineering, in his hometown of Dunedin. He then went on to establish Advanced Hoist Services, a vehicle hoist servicing and maintenance business. In the mid 00's, Carl relocated to Auckland, on Fremlin Place in Avondale as a base for Advanced Hoist Services North Island customers.
"Western Machinery was originally on Rosebank road," Carl explains. Western Machinery was an established business prior to Carl buying it in 2016. Now, after time spent building up the business and catering to longtime and loyal customers, Carl and his team are happy to rebrand as TradeZone Avondale and widen the range of what they can provide.
"I'm looking forward to more one-on-one with customers," Carl says. "I really enjoy working with people, and we receive positive feedback regarding our friendly service."
Carl's team is just as thrilled about the change. For now, Carl works with a small yet proactive team, a close-knit group who have been with him for years.
"We've known each other a long time," he says, "and we rely on each other within the team."
"I've got a lot of trust in the people working for me and their ability to learn," he says. "I want my team to be the front of the business, and I want to support them in that. You need a good team behind you, and I believe I have the core of that now."
TradeZone Avondale will be the only TradeZone in West Auckland, so Carl expects that his team will need to grow as they meet the needs of customers across the region—but not at a speed that sacrifices the quality of the customer service they proudly provide.
"People come into the tool shop and say, 'This is just like going into an old tool shop that we used to have, where it's got a homely feel about it.' So we want to maintain that. Even though we're rebranding to TradeZone, it's still an individually owned business. As TradeZone Avondale, we'll be able to continue on with more support, more staff, and a better range of products at a better price."
One of Carl's passions outside of work is collecting & restoring American muscle cars, which he shares with his family, especially his grandchildren. Carl enjoys spending quality time with his family at the speedway & car events. When he finds a bit of spare time, he enjoys nothing more than a day out on the boat fishing.
Carl and his team at TradeZone Avondale welcomes you to drop by their store at 6 Fremlin Place.