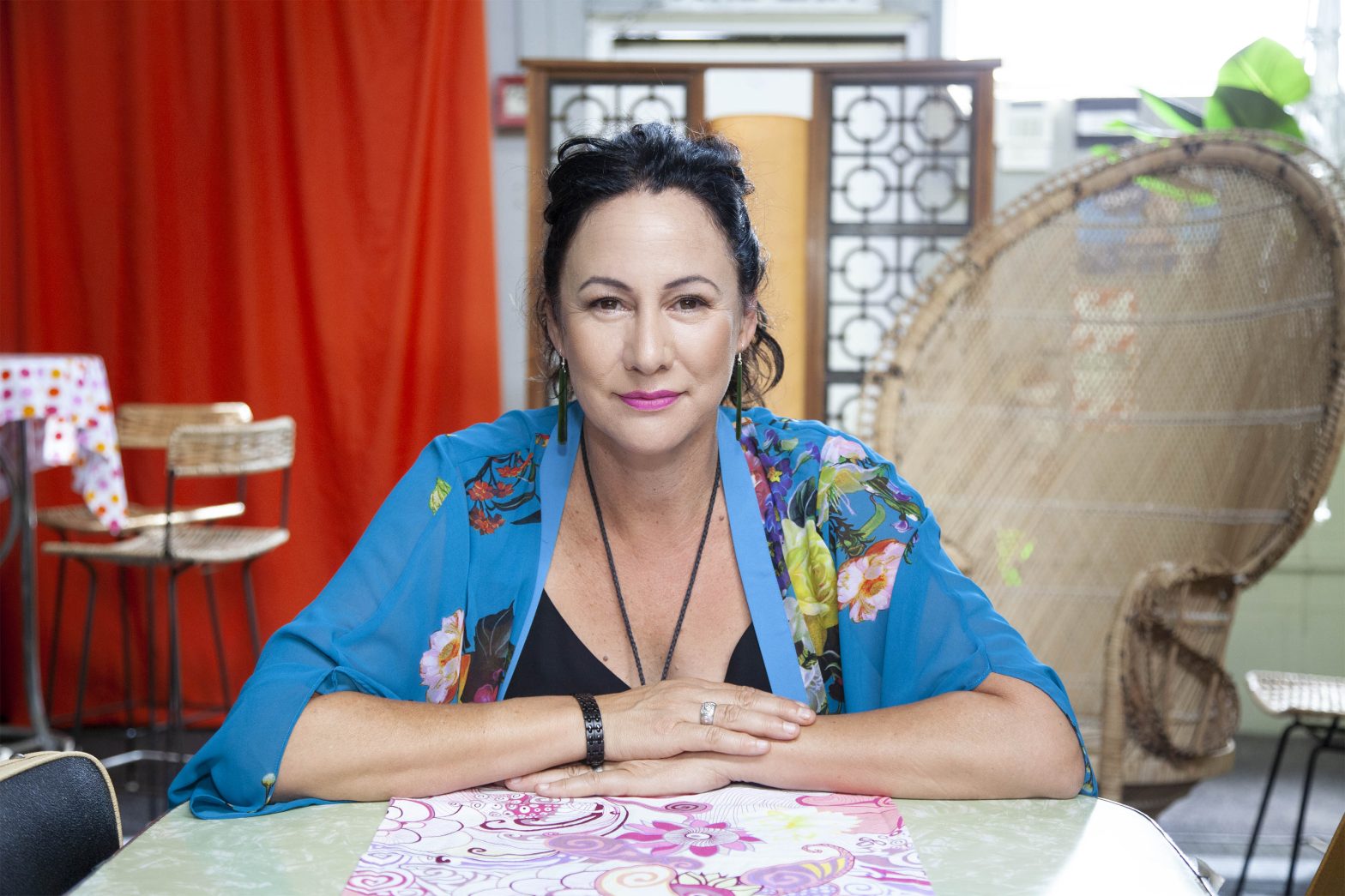 RBA member Jo Mere Pilkington is something of a powerhouse. On June 6, the owner of First Scene Costume and Party Hire was awarded the New Zealand Order of Merit in the Queen's Birthday and Platinum Jubilee Honours for 2022, for services to the events sector and community. Jo calls this "an incredible honour—incredible recognition of all the mahi we do over the years." But this recognition of her hard work has in no way prompted Jo to take her foot off the gas.
"Your community is only as strong as the weakest link," she says of her guiding philosophy. "Take everyone with you—don't leave people behind. If we strengthen the people at the bottom, ultimately they move further and further up, and we all are advantaged."
Self-possessed and engaging, passionate and well-spoken, Jo has been contributing her energy and considerable skill set to the events sector in Auckland and the Hawke's Bay region for over three decades. A degree in spatial design underpins her many-faceted and multi-national career journey; she has worked in the music industry in London, lectured and worked in politics and education, and lent her expertise to a number of charities. In 2008, she joined First Scene, and in 2014, she bought the business, hooked on the excitement of creating something spectacular but temporary.
"You literally have maybe 5 hours if you're lucky—sometimes you might get a day or two to set up something really incredible—and you've packed it down and removed it completely within 3 hours of the end of the show. I love the buzz of creating something fabulous that's only there momentarily, and the emotional connect that the clients and the guests get from it."
Jo has been the event producer for the Rainbow New Zealand Charitable Trust's annual fundraiser since 2018, and has sat on the Boards for Creative Napier, the Kingsland Business Society, and the Auckland Pride Festival Trust. Such is Jo's passion for events that when she was approached by AUT to develop a tertiary qualification for the industry—the first of its kind in Aotearoa New Zealand—she jumped at the chance. What began as a post-graduate diploma has now evolved into a full Bachelor of Arts in Event Management, creating a platform of standards and expectations for the industry.
"Having a qualification as a base in the industry to build upon was personally very important," she says, "and I'm incredibly proud of that."
The creation of the degree naturally led to guest lecturing at universities around the North Island, and then to mentoring. Not only has Jo mentored dozens of students in event management and worked behind the scenes at low-decile schools in the Hawke's Bay and Auckland, but she also has a passion for helping women succeed.
"I've mentored women coming from a range of community-based programmes. It might be women coming through trauma or change, wanting to be better parents, or moving into the workplace. I've always worked in industries top heavy with men, and it's nice to see woman coming through. Particularly in areas of creative industry—it's great to see women thriving."
Jo also supports students through her own business, First Scene, which partners with a variety of school, university and pathway programmes to provide work experience for students with a range of mental disabilities. "It's about building up their confidence. These kids want to be in a safe place where they feel part of a team, where they can build up their confidence, and they're not being isolated."
The rewards of mentoring and community work, she says, are greater than any official recognition or award. Jo cites "seeing people have the confidence to take a chance" as one of the things she enjoys the most. "Coming across an ex-student 5 or 10 years later and seeing how much they've succeeded is incredibly exciting."
Jo also gives back to the community through her current position as co-chair of the Rangitoto Island Historic Conservation Trust, which renovates baches gifted to the Trust in a traditional, era-appropriate style, preserving a piece of history for the public to then rent and enjoy. And in her free time—if any?
"I have a passion for art and the creative sector. I work in 3D formats when I have the chance, and I weave with harakeke. Just trying to keep busy and out of trouble!"
Looking to the future, Jo is keen to do more mentoring work, as well as community work in the creative sector, on top of continuing to run First Scene.
"The last 2.5 years have been really focused on survival for my industry and for my company," she says, "but you can't stop supporting people in that time, because life continues. I'm fortunate to have a supportive husband and whānau that allow me to work weekends, which we do a lot of at First Scene. I couldn't do it without their support."
Roundabout Magazine
This article was published in Roundabout Magazine Issue 187 (July 2022).