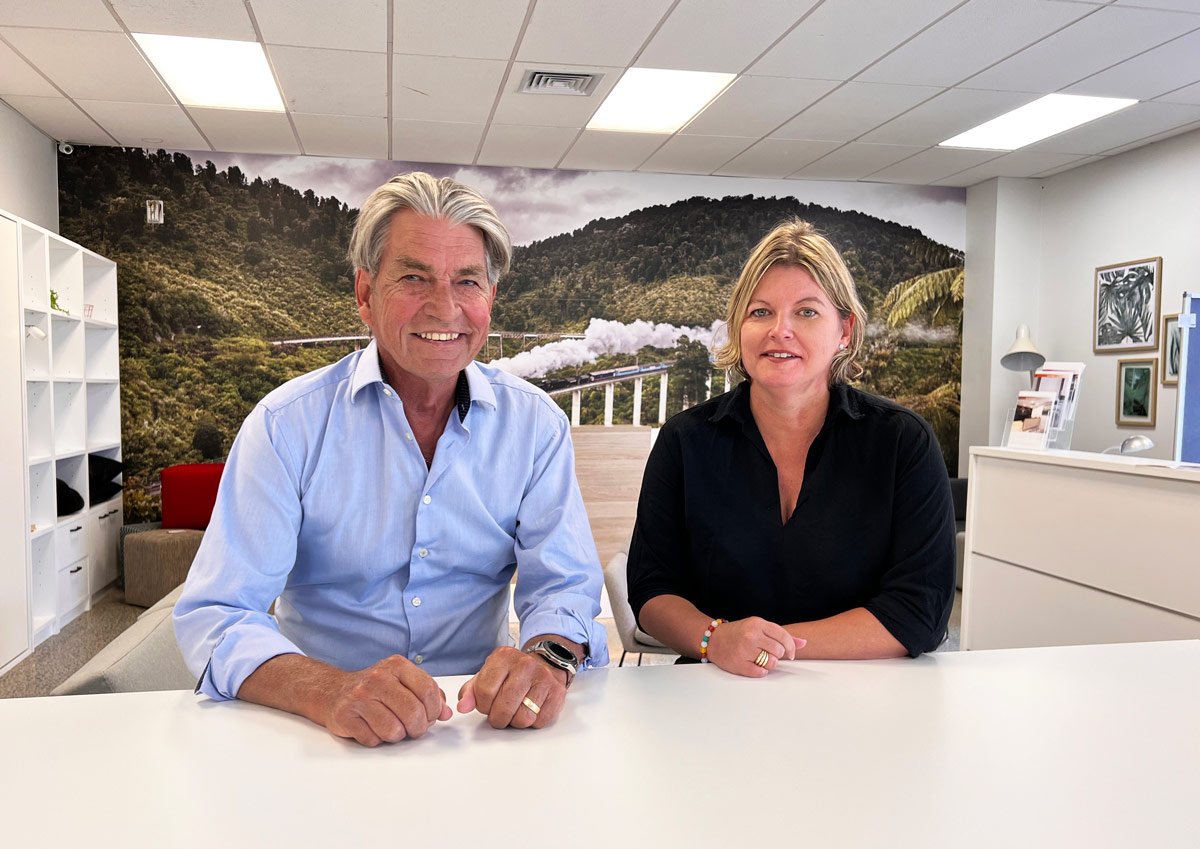 It all began in 1983. Milk was around 50 cents a litre, Crowded House were busy putting Kiwi music on the map, and in a Titirangi garage, a former aircraft engineer was trying his hand at building light, strong and reliable furniture by adapting aircraft technology.
Kiwis love a good homegrown success story, and Systems Commercial Furniture more than fits the bill. Almost four decades on from its humble beginnings, this pillar of New Zealand's office furniture industry is still a family-run business with an impressive range of NZ-made products, a loyal and hardworking team, and a reputation for quality and service.
When office furnishings are the challenge, whether residential or commercial, the team at Systems Commercial take pride in providing the solution. Their specialty is custom furniture design; they offer a range of desks, tables, chairs, social distancing solutions, reception fit outs, storage and more, as well as select home furnishings. While some products are imported, much of their furniture range is made in their own factory in Glen Eden, and available to individuals and big corporates alike.
"We deal with everybody, really," says Sales and Marketing Manager Natasha Crawford, who joined her family's business over 20 years ago. "Home office to office large fit outs." No job is too big or small, whether it's providing solutions for an office of over 100 employees or for one person working out of their spare room at home. "We can do 30-40 big electric desks and screens, all the storage, reception counters [and] boardroom settings, right down to your home office or smaller work office that requires a smaller set up, like a couple of desks and chairs."
"We can do 30-40 big electric desks and screens, all the storage, reception counters [and] boardroom settings, right down to your home office or smaller work office that requires a smaller set up, like a couple of desks and chairs."
Walk through the doors of the bright and airy Systems Commercial showroom on Rosebank Road and you'll be greeted either by Sales Consultant Francene Ellis or Natasha and her father, owner and founder Brian Ward. Now semi-retired, he also welcomed his sons into the family business early on, and they created a branch specialising in cabinetry.
After starting out on Khyber Pass Road and making a few moves around the city, Natasha, Brian and their team took up residence in the Avondale showroom in 2017, fulfilling a long-standing desire to be closer to their factory in Glen Eden. With its light, sunny feel and proximity to local businesses, cafes and the motorway, the showroom is the ideal hub of the business. "It's a great spot," says Natasha. "We've got parking right outside, and it's very easy for people to find us."
The team often rejigs the showroom space to keep the look fresh and appealing, as well as to feature new designs and layouts. Keeping on top of trends and new products is an important part of running the business, especially in the wake of the Covid-19 pandemic and the dramatic increase in the number of people working from home.
"People are investing a bit more in office chairs. That's normally the first thing people look at," says Natasha, something that will come as no surprise to anyone who spent lockdown making do at the dining room table. Although open plan layouts had been the trend for the past ten years, now that people are starting to return to their offices amid the ongoing pandemic, Natasha has seen a move towards flexible workspaces that can be somewhat divided, as well as features like sit-stand desks. The "tricky balance" is maintaining a stylish aesthetic alongside acoustics control and noise buffering, as well as keeping prices in check to provide flexible options on any budget.
Despite the inventory issues that have plagued many retailers over the past two years, Natasha says the business is "quite well-stocked" to meet the needs of their customers, thanks to their own manufacturing arm and solid supplier base. The pandemic has actually seen the business's online sales improve by 20-30%, making the Covid era just another bump in the road for a business that has survived the ups and downs of the last few decades without any major hiccups. Natasha largely attributes their enduring success to their people. "We've had a good team for quite a long time," she explains, adding that most staff have been working there for 15 years or more. Although not everyone in the business is a blood relation, everyone feels like family.
And the family motto? To make it as easy as possible for people to find a cost-effective solution. Thanks to their locally made stock, in-house design team, personalised service, and bespoke solutions, the Systems Commercial team is well positioned to do just that. "Because of our in-store team," Natasha adds, "people don't have to do the flat pack thing, so that removes that stress!"
The Systems Commercial Furniture showroom is located at 558 Rosebank Road. They're open 8:30 – 5pm Monday to Friday, and would love to welcome you in for a chat about your own office furnishing needs.
Roundabout Magazine
This article was published in Roundabout Magazine Issue 184 (April 2022).