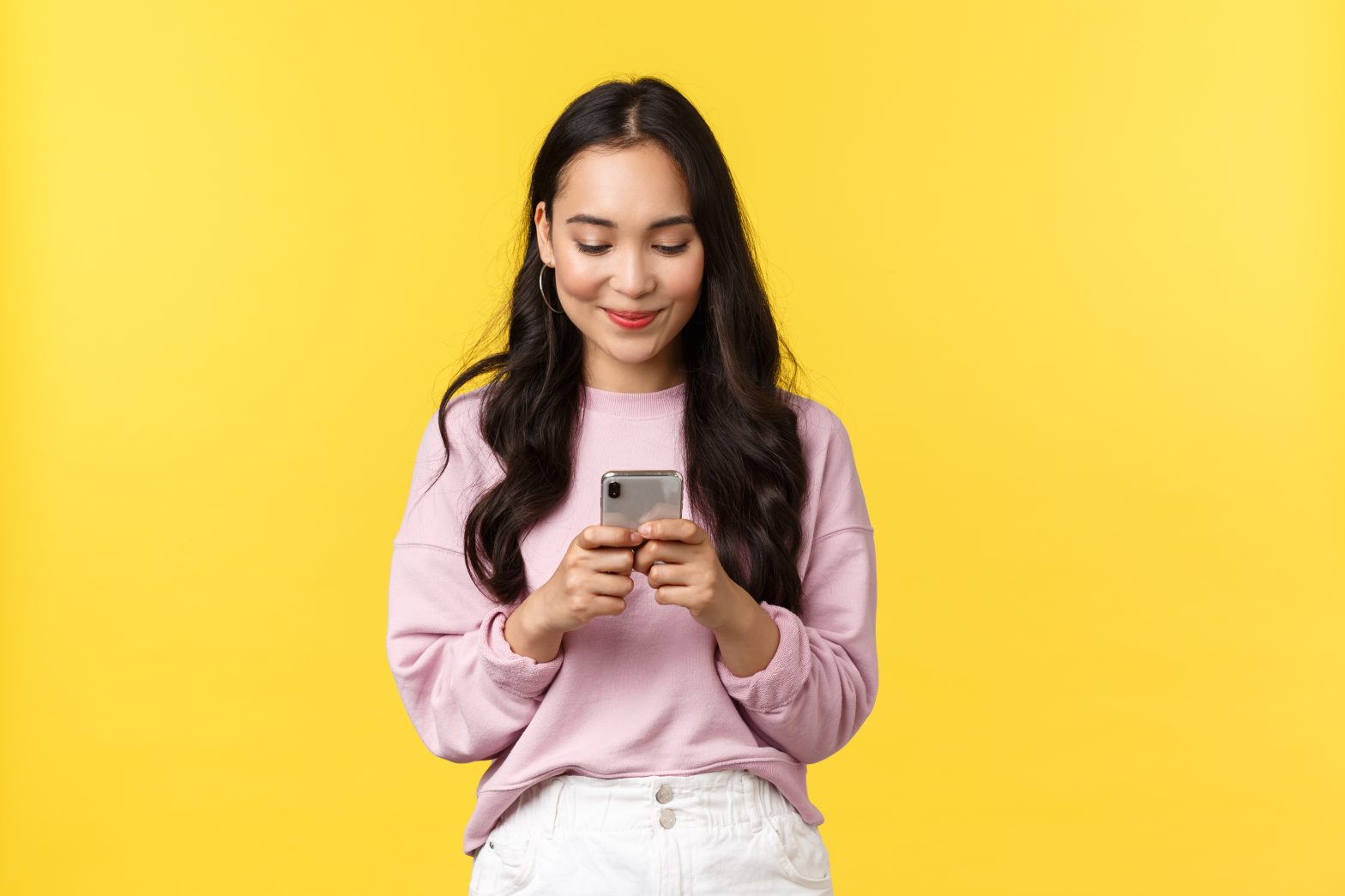 As the cost of living climbs and people look for ways to earn extra income, the term "affiliate marketing" has been making the rounds on social media. If you believe the Internet, affiliate marketing is an easy way for everyday people to make fast cash from the comfort of their laptop in a few easy steps: create content related to a product, funnel potential customers to a unique link for that product, and collect a commission when the customer makes a purchase. If it all sounds too simple, it is; despite the online buzz, there's a lot more to affiliate marketing than pop-up Instagram influencers. According to Emily Do, Event and Marketing Manager at The Commission Factory, if your business has an ecommerce side, affiliate marketing can be a low-risk, high-value component of your marketing strategy.
"Affiliate marketing is all the different forms of online marketing," Emily explains, "but on a performance basis — a cost-per-sale basis." The Commission Factory is a top Australian affiliate marketing agency that works with brands big and small from all over the world, from Lululemon and Puma to New Zealand's own Comvita, Ecostore and Nature Baby. As The Commission Factory explains on their website (commisionfactory.com), the affiliate marketing model is, at its very boiled-down basics, a system whereby an affiliate — be that a publication, website, coupon, review, paid search or influencer — attracts consumers to a product link and receives a commission for each completed online sale. For a business to advertise through an affiliate, they must have an ecommerce site so that sales made by affiliates can be tracked. Examples of affiliate marketing include: an advertiser's product appearing in a publication, news site, or comparison site; coupons and cash back, where the customer can get a discount; a review of an advertiser's product; paid search; and influencer marketing.
"Skyscanner is an affiliate," says Emily by way of example. "If you want to go from Auckland to Sydney, then the site stacks up which flights are the most competitive. You click through, and once you purchase your flight, Skyscanner gets paid a commission."
The same goes for Velocity Frequent Flyer miles and Qantas points. "If you decide you want to use their portal and purchase a product they're promoting," explains Emily, such as a holiday package or other points-based reward, "then they would have an arrangement with that retailer, and the retailer pays them a bounty or reward for sending them that customer."
Printed magazines can also be affiliates, thanks to QR codes that consumers can scan to be taken to a product. So can channels targeted at university students, opening up new audiences of potential customers that would normally be out of touch to business owners. "Ecommerce brands can be listed in places that only students can access because they have a student card or a verified email address associated with the university. There are many different types of affiliate partners; it goes on and on."
Affiliates can play a major role in driving potential customers to your ecommerce site. Emily says that affiliates effectively provide free brand exposure, and it's the affiliate – not the business – taking all the risk. "The great thing for ecommerce brands is that affiliate marketing is low risk," she says. "The advertiser only pays for performance when a sale converts; the affiliate can get clicks, they can get impressions, but they aren't paid until there's a sale. So advertisers can tap into different audiences that they may not necessarily have access to or they can make sure that they're in front of their competitors. If they're not there, affiliate marketing is a great way to be there."
But, she cautions, this type of marketing doesn't work with just any affiliate, or when an advertiser insists on telling the affiliate exactly what to say to promote their product. Successful affiliate marketing, she says, comes from strong relationships – and it builds with time.
"A lot of it is based on relationships and understanding each other's objectives," Emily says. "It's not like paid search ads or a Facebook ad where you pump money in and switch it on. It's relationships with these businesses and understanding that it's a win-win situation; whatever you're doing with that affiliate partner, the creative and the campaign has to be authentic and in alignment with their audience. I've worked with large brands in the past where they do not understand it's a two-way process. If the campaign doesn't match with the affiliate's audience, then it's not authentic to them and it's less likely to work. The whole point of this is that we want it to work – we don't want to pray and hope and see that it's not working."
Simone Anderson, an Auckland-based influencer, agrees. Simone has grown her social media following over years of documenting her fitness journey and giving followers a window into her everyday home and family life. She works with both small New Zealand businesses and larger brands, and says that a natural alignment between an influencer and the brand they're promoting is key.
"Especially for small brands, it's important to make sure that they're reaching out to people they enjoy following – they know what that person does and what content they produce – so they've got that trust in their page and in that platform already. You couldn't just reach out to anyone and go, 'Hey, share this.'"
According to both Emily and Simone, the role of an influencer in affiliate marketing is varied and depends on both the influencer and the campaign. While some occasions might call for a post about a product with an accompanying affiliate link, others may fit better with an in-store activation, where an influencer is invited to an event or launch to create content or do a product demo and is given a discount code to pass on to their followers.
"Some brands love the affiliate link and affiliate code," says Simone. "That usually comes with a brand deal, so the client can track the sales really easily and how I'm performing. It provides a good driver for my audience – often the code runs out after 24 hours or it's shorter term, and the client can track how many sales were made with that code."
Emily warns against assuming influencers will always produce "quick wins" or that a single post gone viral is all you need. "It may take more than just one post to reach the influencer's audience; it could be several posts over a period of time, native to what they do and in line with what they believe and already post. Once again, it goes back to understanding each other's business objectives, ensuring synergy and collaborating together."
Like Emily, Simone cautions that trying to push too much control over how an influencer or other affiliate promotes your product is counterproductive. "When small brands reach out asking for a post and a story set and a reel in exchange for their product, the influencer may politely decline because it sounds like a lot of work, and it freaks them out – whereas if they just reach out in a natural way, they're likely to get a post and a reel and a story set anyway, but without the big guidelines around it."
She says that receiving briefs and key talking points are common with larger brands, but there has to be some freedom for the affiliate to do things their way. "If the brand takes all control, what's the point of using the influencer? You can contact an agency to create content for you. You have to have quite a bit of trust in that person, so that's why it's important to find someone you're aligned with."
While affiliate marketing agencies often have a size threshold for working with a client, such as a certain volume of sales per year, influencers like Simone are open to working with businesses of all sizes. And while the bigger brands go through her management team and deal in formal contracts and briefs, she says that small businesses can often just reach out to an influencer to begin a conversation and see how things go. "Lots of the time, for small Kiwi businesses, it's such a natural fit that influencers will just happily share in exchange for that product," she says, "so the brand isn't investing a big amount."
And the benefits, she says, aren't only in connecting products and services with an engaged following. "You can get instant results and data on how many people have viewed that story. Most influencers will send that information within 24 hours. You'll know exactly who, at what age and from what demographic, saw and clicked on that product, and you also know the direct sales result from that instantly. It's a really powerful form of marketing, if you get the correct alignment there."
Emily agrees. "The affiliates are experts in what they're doing," she says. "If you can track it, anything is possible."
She feels that the positive complexity and possibilities attached to affiliate marketing may actually be one reason businesses avoid it. "Whether it's enterprise or small to- medium-sized businesses, it's many moving parts, which also involves making sure you have the right team to do the creative or be hands-on in terms of communicating your product sales or product releases."
And, like any marketing technique, affiliate marketing should never be your only strategy – or something you wade into blindly. "It's something you should do alongside other things," Emily says. "It should be complementary to everything you're doing. Affiliate marketing can have a better ROI than other channels, but it's good business practice to not put your eggs in one basket. Even enterprises make the mistake of viewing affiliate marketing as something they want to try on the side, but it should be complementary to everything you're doing so you can enforce and amplify the same messages across your channels."
Although small businesses may be drawn to the low or no-budget option of approaching social media influencers directly (often with an offer of product exchanged for post), Emily says that working with an affiliate agency has its perks. A small business might not have the capacity or budget to advertise across multiple media or contact each customer who checks out without buying – and this is where an agency's partners can step in to meet those needs. "Say you're a business that can't do AI chat in the backend for your customers or marketing to customers who have abandoned their cart, you can tap into our tech partners. Or our mobile partners who specialise in mobile advertising. It's a plethora of everything."
Simone encourages Kiwi businesses who have never tried using affiliates to "dip their toes in" and give it a go. "You'll learn what works and what doesn't, who your correct audience is, and what influencers to work with. I don't think there's any harm in trying it."
You can learn more about the details of affiliate marketing on The Commission Factory's website, commissionfactory.com. Find Simone Anderson on Instagram at @simone_anderson.