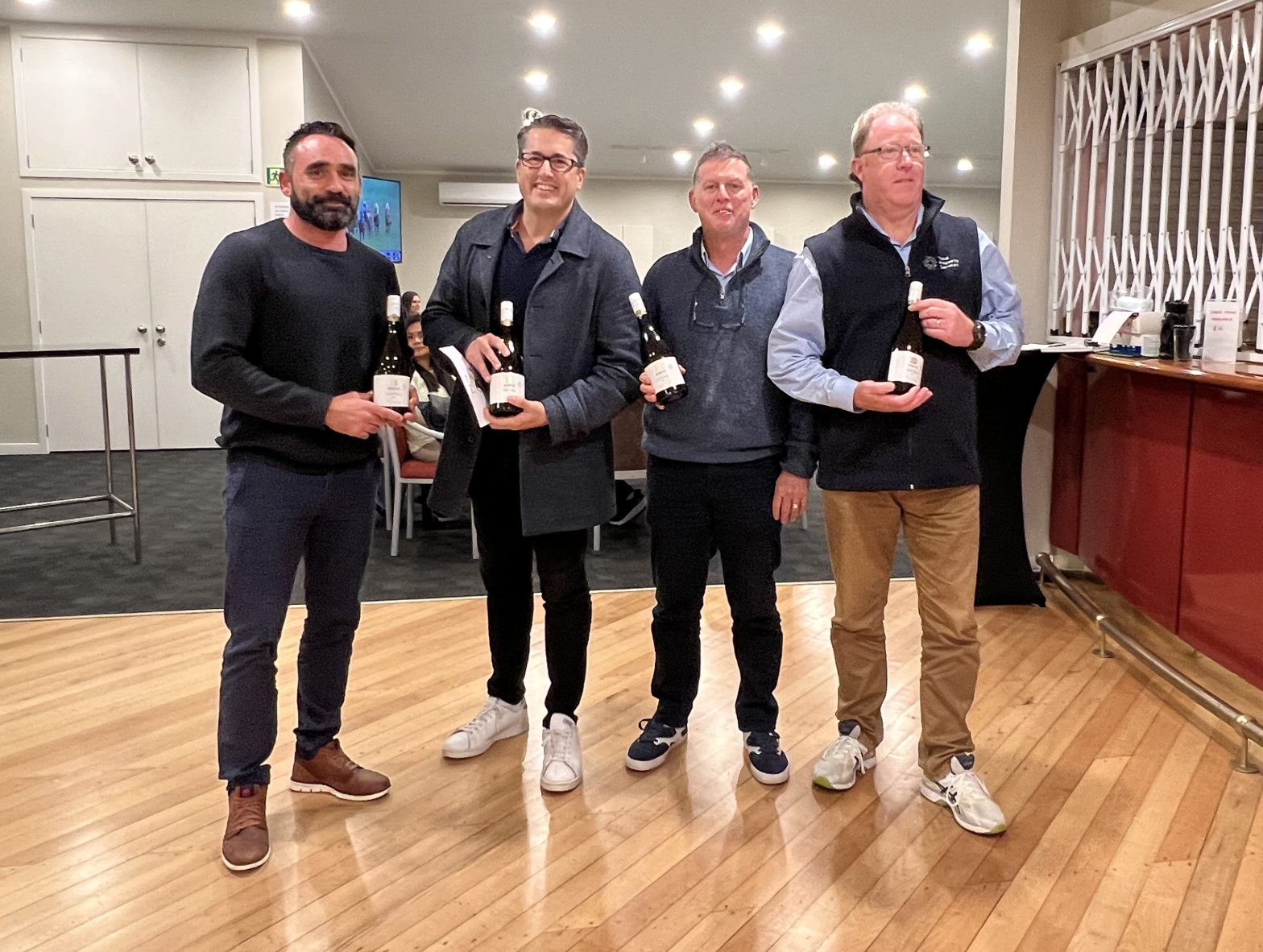 Wednesday 7th June 2023 turned out to be a fine afternoon to play indoor bowls at the New Lynn Bowling Club.
Always keen to find an opportunity to get our local Rosebank business employees out enjoying a bit of exercise along with socializing with the neighbours is part of the growing toolbox created by the RBA's Rosebank Wellbeing Collab.
Throw in an extra incentive to win spot and team prizes, along with a cash bar and free food had some of our businesses eager to give the game a go.
It's also nice to see the thought that goes into naming a team and this event had some doozies with the likes of 'Bowldilocks & the Three Bears', 'The Bowling Stones', and 'Great Bowls of Fire'.
On arrival, the teams had already been drawn and after some hot tips from Simon Poppleton (New Lynn Bowling Club – Club Manager), everyone was eager to give it a try.
For the uninitiated, bowls, also called lawn bowls, can be an indoor or outdoor game in which a ball (known as a bowl) is rolled toward a smaller stationary ball, called a jack. The object is to roll one's bowls so that they come to rest nearer to the jack than those of an opponent; this is sometimes achieved by knocking aside an opponent's bowl or the jack.
With 14 teams participating, there was a mixture of seasoned players lending their knowledge to the newbies, and with 52 people strategizing it made for interesting watching.
Teams got to strut their stuff for just over an hour on the bowling greens with Simon finishing off the competition with a game of 'Spider'. The idea is that all 52 people stand around the edge of the entire bowling green and on the same count aim their bowl to get as close to the object in the middle. Rob Bolus from GWA Group was the winner.
Congratulations to our three-placed team prize winners – in 1st Place was 'Team TPS' from Total Property Services, 2nd Place was 'The Genies' from Bathroom Genie, with 'Team Wednesday' from Enterprize Steel coming in 3rd. All teammates received a bottle of Babich wine along with each group receiving Subway vouchers valued at $200, $100, and $50 in descending place order.
The evening ended with lots of chatter, and it was great to see people relaxing and enjoying something for what it was, just good ole fashioned fun and socializing over a game of indoor bowls.