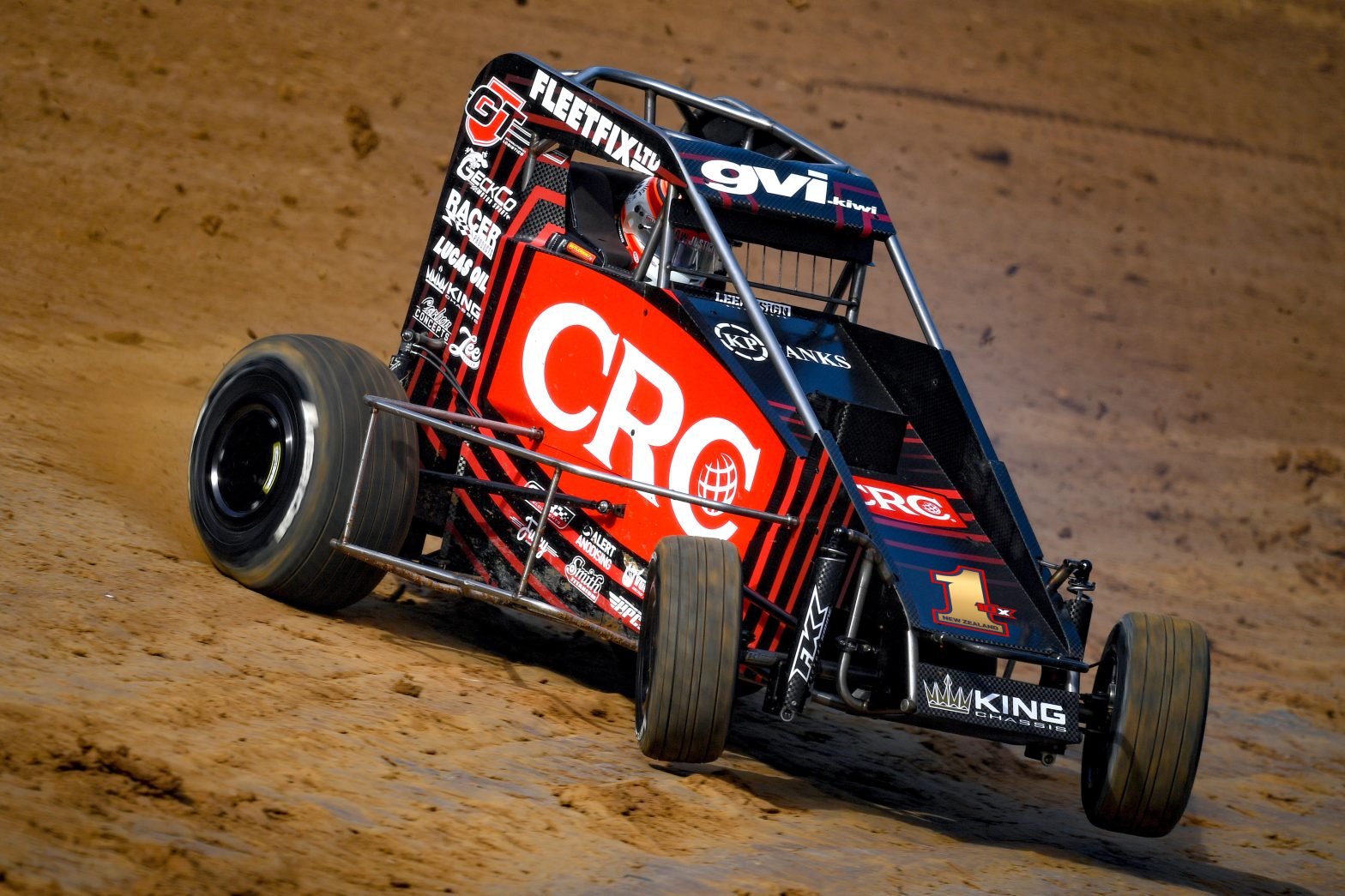 If you're a fan of speedway racing in New Zealand, you'll have heard of Michael Pickens. The 10-time New Zealand Midget Championship winner is the country's leading open wheel driver, with feature wins here at home and overseas in the United States and Australia. But did you know he started his racing career right here in Rosebank?
Michael, who balances his track time with a full-time sales role at Pipeline Industries on Patiki Road, discovered midget racing after his family moved from rural Coatesville to the North Shore. As a dirt bike-loving country kid, the change from paddocks and trails to the decidedly concrete sidewalks of the suburbs meant he needed a new hobby.
"When we moved to the city, I couldn't ride dirt bikes anymore," recounts Michael, "so I got into go-carting at Rosebank. They happened to have a speedway meeting on at the same time as the go-cart meeting—that's how I got into quarter midgets, and that's where my speedway career started."
Once 12-year-old Michael started quarter midget racing, he never looked back. Every Saturday night in the summer throughout his teens, Michael's father ferried him to and from the speedway, although Michael emphasises that it was all very much for fun, with no plan or goals in mind. (His family has always been supportive of his sport of choice, Michael says, but none were ever die-hard petrol heads themselves. "I'm the black sheep," he laughs.)
After achieving great results in quarter midget racing, Michael moved into midget racing, where "things began to happen at a bigger level." At just 17 years old, Michael was signed by Seamount Racing, and by age 21, he was headed over the ditch for his first overseas race, followed by later, longer stints in the United States. Throughout this time, he trained, then worked, as an electrician, working part-time while chasing the summer racing seasons in America and here at home. Although he has raced in various locales across the U.S., from California to Missouri to North Carolina, Michael spent his longest campaigns in the Midwest, enjoying the relaxed, down-to-earth hospitality of Indiana, Illinois and Wisconsin.
"I absolutely loved it," he says, adding that some of the proudest moments of his career were winning at the highest levels of racing in the States. "My wife Dallas and I both loved it—we talked about moving there quite a few times. The Midwest is a bit more laid back and spread out compared to what we have here in Auckland."
Life these days looks quite different to when Michael first took to the track. He and Dallas are proud parents to their beloved five-year old daughter, Montana, and although Dallas is a fervent supporter as far as Michael's racing is concerned, he remains the only one in his family who feels the need for speed.
"My daughter not interested," he laughs. "She's into parties and ponies and princesses and unicorns and whatnot."
Michael's perspective and approach to racing has evolved, too, throughout his 25-year career.
"As a teenager, it was all about proving your ability to anyone that would hire you," he says, "and that meant hanging it on the ragged edge. Now it's more about focusing on enjoying my racing. I've always enjoyed it, but I'm older and wiser now."
After finishing up this past season in New Zealand with his tenth Midget Championship title, Michael looks forward to slotting in some time stateside if possible this winter, during the North American summer. Nothing is confirmed, he says, but regardless of when and where he next meets the track, one thing is for certain: he'll be there to win.
"I'm competitive," he says with a laugh, after stating that "winning" is his favourite thing about racing. "I love the competition and the team environment. There's a lot more to it than just a driver—there's a lot of people who help you do what you do, and some of them have been with me for a long time."
Admittedly, racing isn't a career renowned for its longevity due to the risk of injury—or worse. Michael's most serious dust-up a few years ago left him with a broken back, and he states frankly that speedway crashes "aren't a matter of if, but when." Still, he has no plans to hit the brakes.
"I've always said I'll keep racing until I'm not having fun or I can't win," he says. With Michael's track record and love of motor sport, that doesn't look to be anytime soon.
Roundabout Magazine
This article was published in Roundabout Magazine Issue 198 (July 2023).