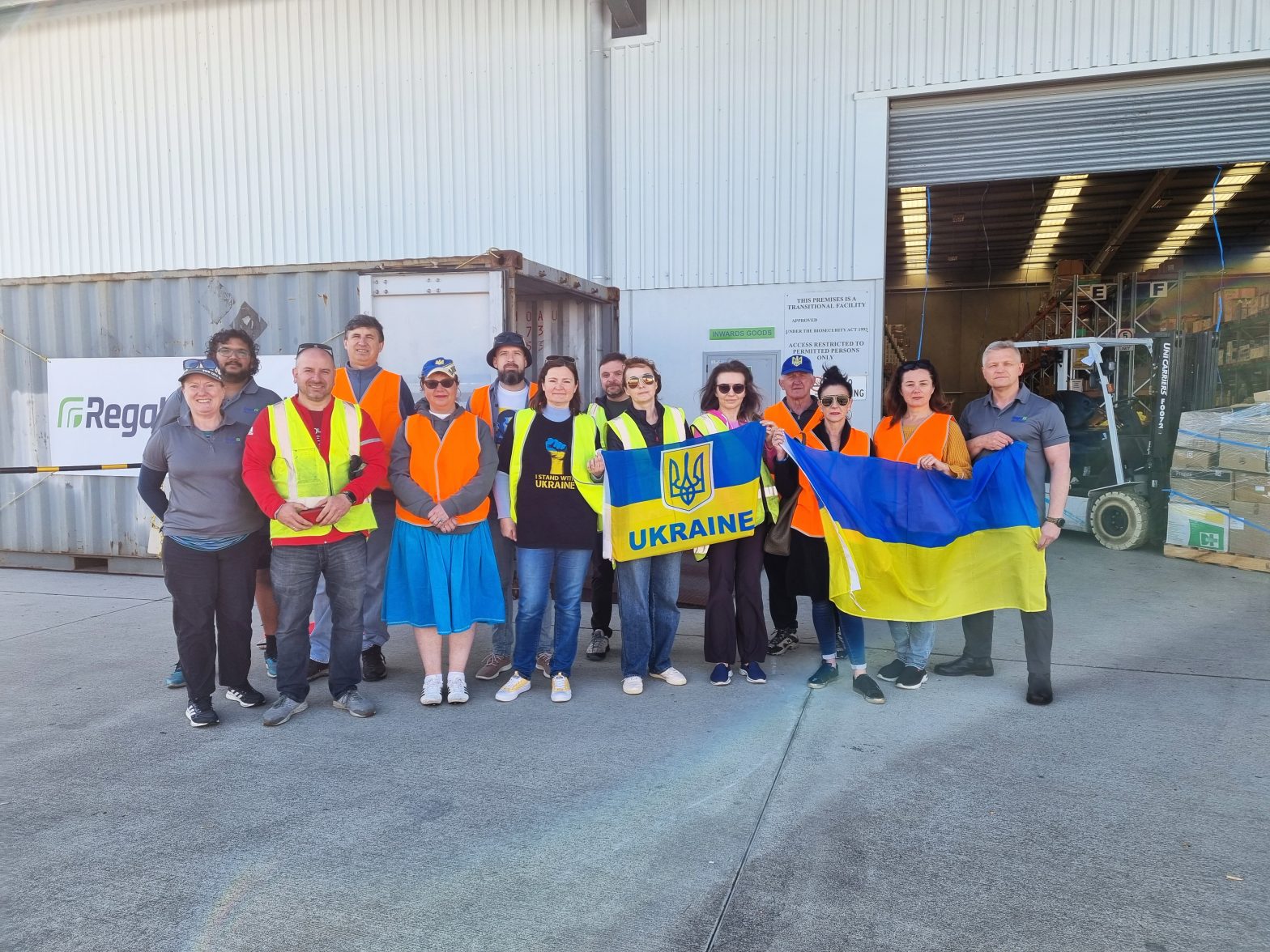 Over the last few months, Regal Rexnord's facility in Jomac Place has been the drop-off and storage place for medical supplies and equipment, along with a range of other goods to support the people of Ukraine. Prior to Regal's offer, the donated items had been stored in personal garages.
On Saturday 15th October 2022, the Regal Rexnord staff and volunteers from The Ukraine Association of New Zealand gathered to load a 20ft container with all the donated goods. This container is headed to Poland, from where the goods will be distributed to the people of Ukraine. Regal Rexnord donated their time, facilities, and know-how to ensure this project was carried out as professionally and efficiently as possible.
Edward Patkevych is a board member of the Ukrainian Association of New Zealand and has been coordinating the logistics of the donated goods going to Poland.
Generous enterprises in the health sector are providing medicines and equipment free of charge. Others, such as Regal Rexnord are supporting a local Humanitarian Aid initiative by assisting with the transportation and storage of goods donated by generous New Zealand organisations and bound for Ukraine.