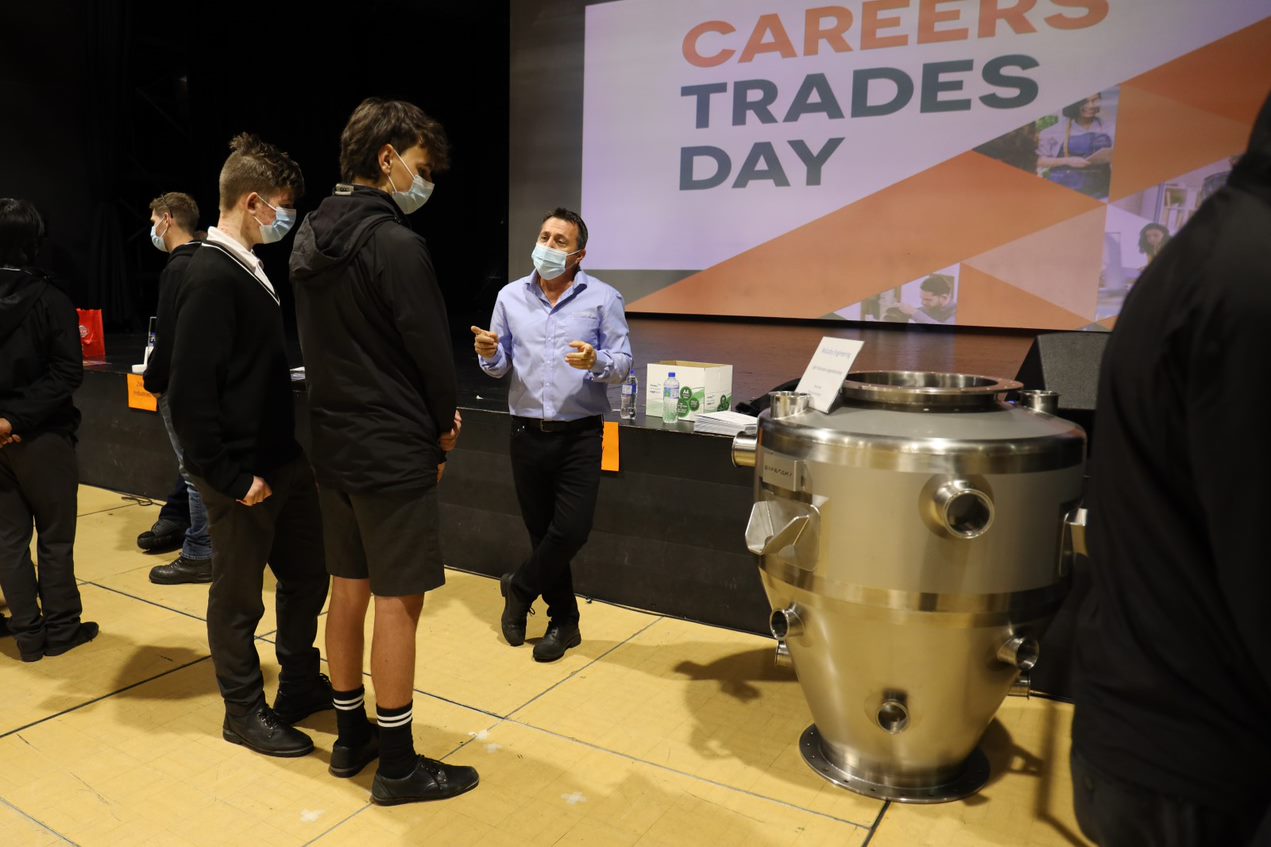 Each year colleges hold career days with the intention of opening windows to the future for their students.
Students at Avondale College were presented with an array of options and the opportunity to be able to find out more about career choices at the College's annual Trades Day event held on Thursday 16 June 2022. Attended by representatives from a wide range of companies and careers, including construction, automotive, engineering, hospitality, and more, students were able to gain insights into trades and apprenticeship opportunities – including industries of which they may not previously have been aware.
The call had gone out to our local manufacturing businesses asking those that would normally take on apprentices to actively be involved in the Trade Day.
While walking around the hall I saw that we had five companies from our Rosebank business community participating. They were 2Way Industries, Honar Refrigeration, Mulcahy, Sheet Metal Solutions, and TCINZ with a further three companies unable to make it due to sickness. It was great to see local businesses getting behind the event and working with our local high school.
Avondale College's Director of Careers, Jacqui Birkhead said it was an extremely valuable event for the students. "It's all about giving students the opportunity to connect with employers – and especially those students who may be thinking about apprenticeships. It's also a chance for local employers to connect with possible future employees."
This is the second year Avondale College has run this event. It will take place again next year – if your company might be interested in attending, please contact Jacqui: [email protected]