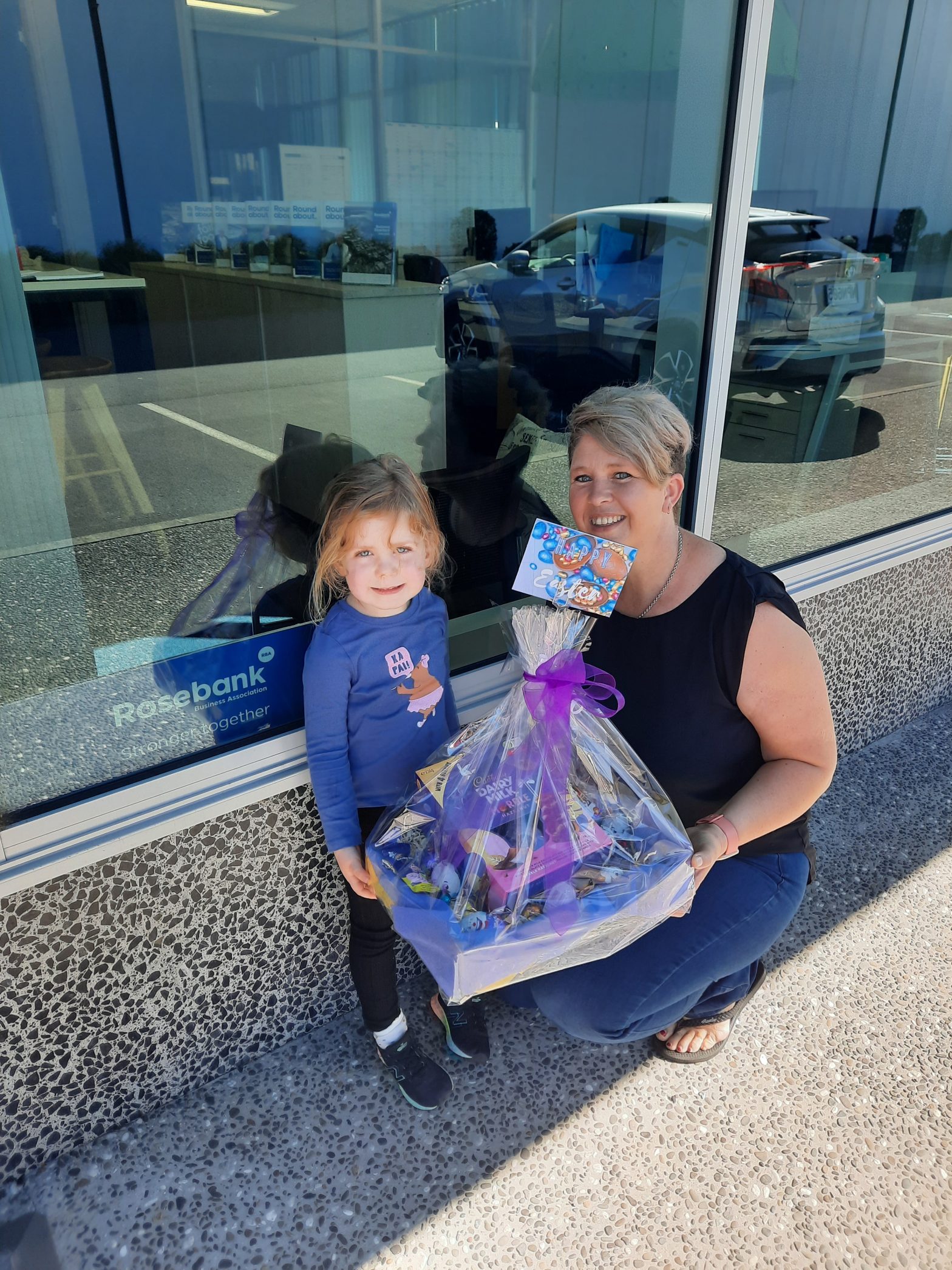 Congratulations to all the 37 winners of the Rosebank Easter Egg Hunt competition that was run virtually on our Rosebank Business Association (RBA) website and drawn just in time for Easter.
We had a fantastic response as adults and kids alike journeyed through our newly reskinned website searching for the four Easter Eggs that were hidden amongst our web pages.
Because of COVID-19 restrictions, this created an opportunity for the team at the RBA to think outside the square and convert the traditional Easter Egg Hunt into something that was still obtainable and fun for our Rosebank business employees and their families.
Congratulations to our two big prize winners: – Cassandra Eade from GWA (the winner of the main adult prize) and Brooklyn Bennetts- a family member from Triquestra (winner of the main kid's prize).
Cassandra was ecstatic to pick up her prize from us stating "I never win anything!" and as a new employee to GWA has found the Rosebank Business Association website a great tool to get to know where things are in the area.
We would like to thank local contributors for their kind donation of the Easter Eggs, Dollar King for donating the baskets, and Best Blooms for arranging the wonderful wrapping of our major prizes.