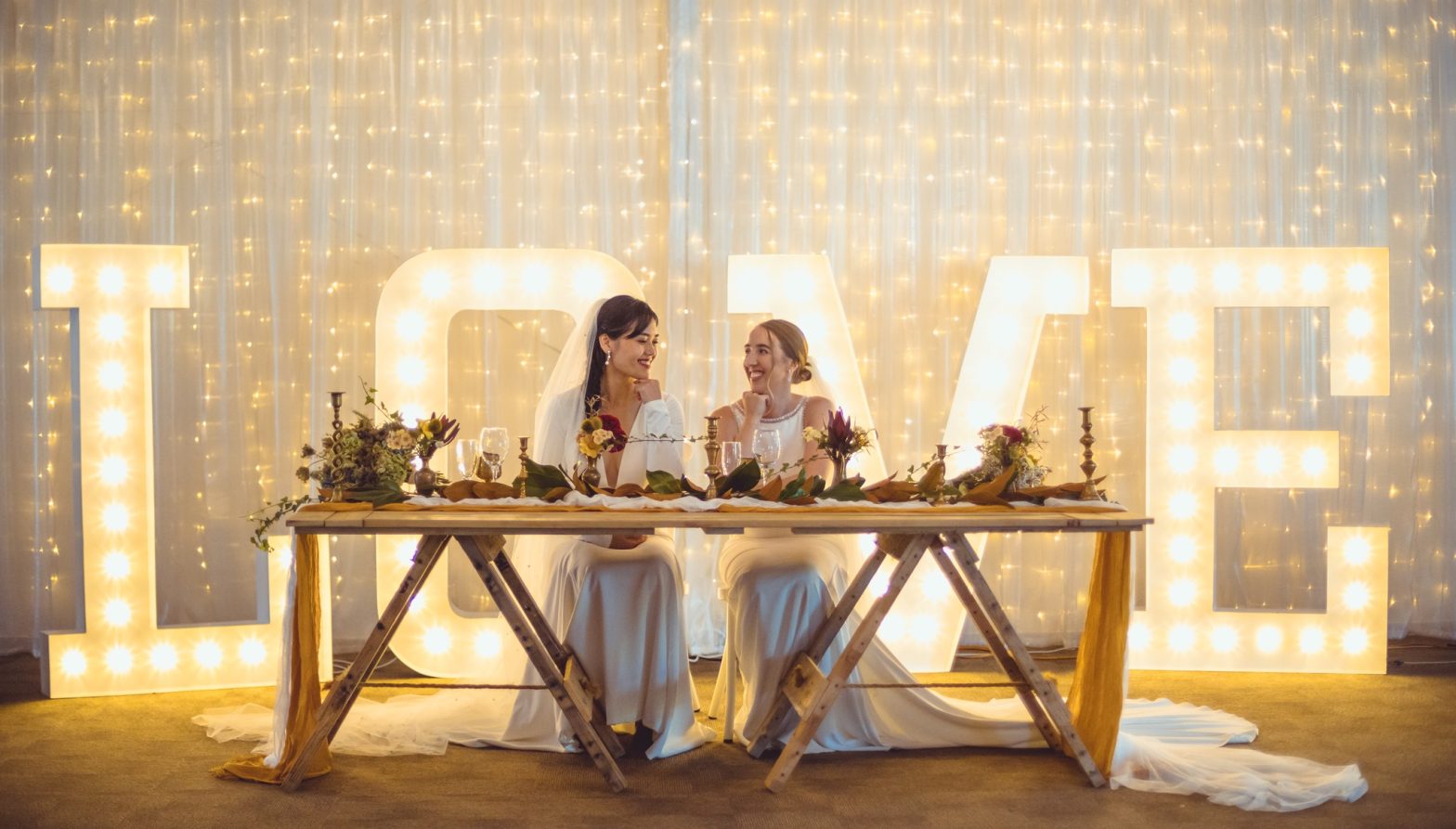 He may not be the first to admit it, but David Alloway is a natural-born entrepreneur. The upbeat, personable founder of Diamond Event Hire on Rosebank Road describes himself as an "accidental business owner," having worked most of his 20-year career within the ranks of well-known event-hire and exhibition companies. What is clearly not an accident is the hard mahi he dedicates to his own growing enterprise.
David's mission is to make it easy for customers to plan unforgettable exhibitions and events. He offers both top-notch service and the hire of a variety of stylish and functional items, including tables, chairs, exhibition stands, red carpets, and even an LED light-up bar. From supplying four truckloads of furniture and equipment to Fieldays to providing three bean bags for a donut shop opening, David dedicates the same work ethic and service level to any size of job he takes on, and has since the very beginning.
"For the first three or four months, I washed cars to make ends meet," he recounts of launching his business. At the start of the Covid-19 pandemic in 2020, David was let go from his position at another West Auckland event business as the effects of lockdown on the industry took hold. Rather than lay low and ponder the future, he seized the opportunity to go out on his own. Selling his 5m boat to raise capital, he bought up tables and other furniture offloaded by his former employer and stored the bones of his new business away in his garage to await the day events picked up again, and corporates re-opened their doors.
Over the next several months, business trickled in, and eventually David realised the time had come to stop washing cars and jump back in full-time. First Scene Costume and Party Hire offered him space for his operations, and Diamond Event Hire took off at full steam.
David says that the time between lockdowns was all guns blazing, and he loves the freedom and variety of his work. His favourite aspect is planning each job and seeing his customers happy with what he has delivered. For Fieldays, that meant daily round trips to Hamilton for the duration of the annual event. Corporates came calling for tables, chairs, and exhibition set-ups, and Soundsplash in Raglan and L.A.B at Western Springs both required bean bag hire. No job is too big or small; David even loaned a single plastic table to a young woman shooting a music video. His warehouse space is a jumbled testament to his optimism, go-getting attitude and flexible mindset.
And his efforts continue to pay off. Diamond Event Hire is rapidly growing out of its rented space, and David has recently diversified with an exciting new acquisition: Lumina New Zealand, the country's number-one provider of light-up letters. He can now offer his customers the rental of a show-stopping collection of light-up letters and numbers—and a six hole portable mini-putt course—to add the wow factor to their events.
"The bulk of the letters are 1.5m high," he details, perfect for making memories—and taking photos for the 'gram—at weddings, birthdays, twenty-firsts, and other events. He also has mini letters standing 50cm high, ideal for adding a bespoke splash of glam to a reception table or visual display. For customers who want to bring some fun or a little good-natured competition to the party, David also offers a six hole portable mini-putt course, complete with balls and putters, perfect for outdoor wedding receptions, community days, corporate functions and work get-togethers.
His expertise, offerings, and bookings continue to grow, but David remains a one-man operation. He does take on casuals when he needs to, and he works closely with a colleague from his former employer. For David, maintaining friendly and collaborative ties with his competitors makes perfect sense, describing a sense of solidarity that sees competing exhibition companies reach out to each other for an extra hand or two when they're short-staffed. "We're all in the same boat," he says. And, in this industry, "when you're busy, you're almost too busy."
As Diamond Event Hire has continued to grow, David has found himself transforming too. Before striking out on his own, he says he used to be "quite stressed" if he didn't have a plan. "To sleep at night, I had to know that things were in place. With Covid, I had to let that go, as there's a good chance that things will change at the last minute."
Now he enjoys the freedom of coming and going to work as needed, seeing his kids in the morning, and plonking his laptop down on any free surface to get the job done. Despite the challenges of the pandemic, he says, "there are some good things, if you look for them."
Diamond Event Hire is located at 334b Rosebank Road and is open 8am-5pm weekdays. David welcomes calls from anyone looking for help with an event on 027 380 2227.
Roundabout Magazine
This article was published in Roundabout Magazine Issue 185 (May 2022).