About this business
Glidepath have over 45 year's experience and more than 850 projects completed in over 65 countries, we understand every aspect of baggage handling and are able to offer a complete integrated technology and service solution. Beginning with consulting services to scope your requirements, we provide design, manufacture and project managed installation services. We provide state of the art software control systems and can integrate existing airport information systems and security/explosive detection systems. We also offer after sales services including operations, maintenance and spare parts sales. Established in Auckland NZ 1923 with current ownership since 1972, Glidepath focus on the key areas of an effective airport baggage handling system:
Planning and designing a system for optimum capacity and efficiency
Future focused planning allowing for ongoing growth and development
Reducing failure rates, delayed or lost bags
Fast bag processing times Integrated accurate security screening Ensuring passenger satisfaction by getting bags to their correct destination on time or before
Our dedication to success has allowed Glidepath, founded and owned by Executive Chairman Sir Ken Stevens and his family, to become a world leader in the field of airport baggage handling systems.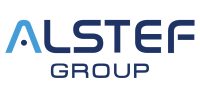 Contact information
| | |
| --- | --- |
| Phone | 09 818 3354 |
| Website | https://alstefgroup.com/ |
| Location | 17-19 Patiki Road, Avondale, Auckland 1026 |
| Postal address | 17-19 Patiki Road, Avondale, Auckland 1026 |