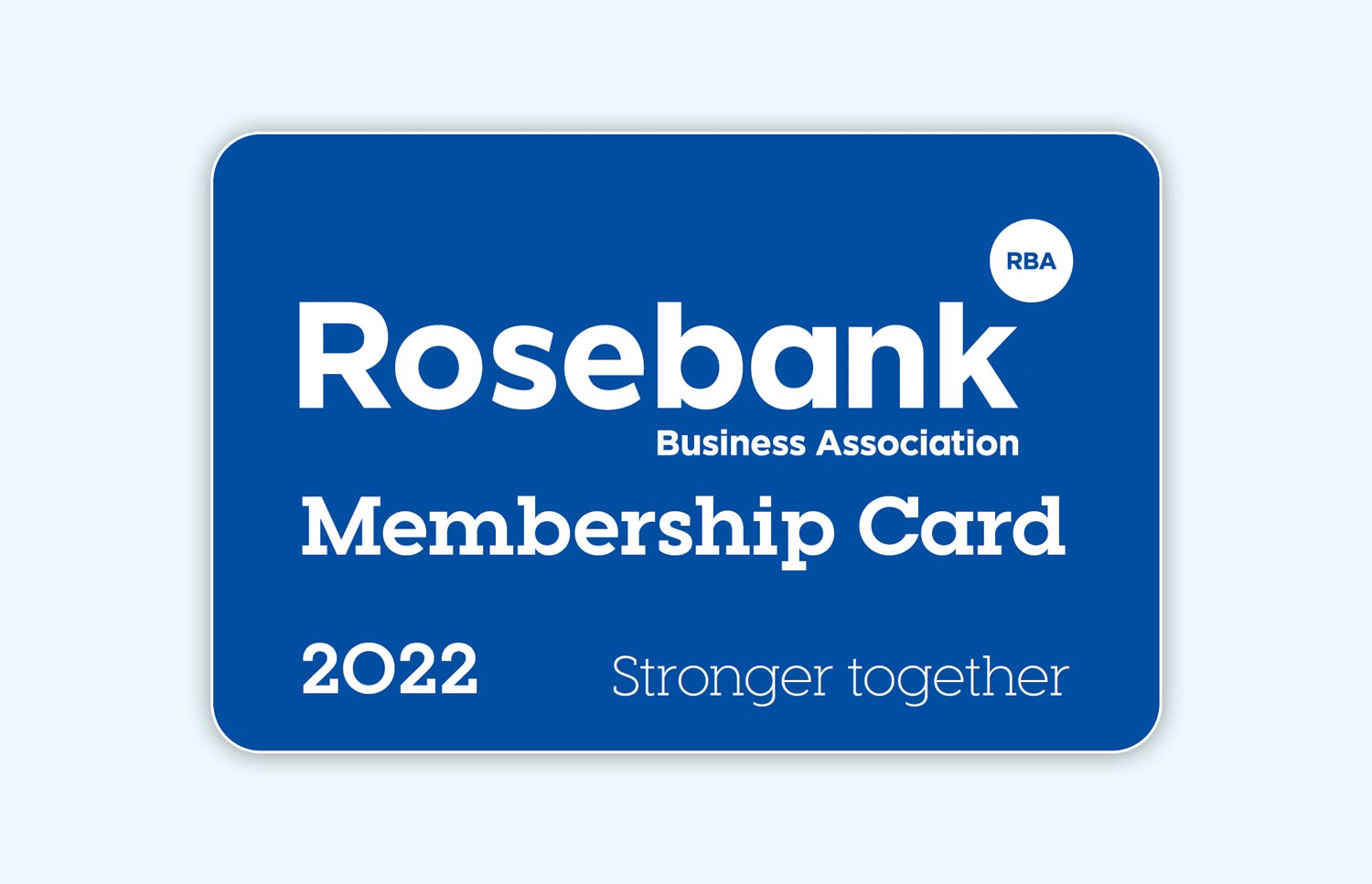 RBA Membership Card – a new offering to our RBA Members
Rosebank Business Association members will soon be able to enjoy discounts at local businesses across the network, thanks to a new RBA Membership Card.
Open to all RBA members and their families, the cards are a collective way to offer discounts to other local business members. There will be discounts with a minimum of 10% available across the network for business services and products.
The new cards will launch in July 2022 and will be valid for one year, expiring June 2023. The card will be free to all RBA members as part of the membership subscription.
Each month, cardholders will receive a newsletter highlighting new offerings across the association. The purpose of this card is to encourage people to engage and participate with local businesses and advertise at the same time.
Businesses wanting to offer discounts to members through the card platform can register interest now. Discounts can run for the duration of the year or during a specific period. There will be no cost to registered RBA businesses wanting to list a discount. Local businesses not in the RBA network, however, will need to pay a small advertising fee.
In time the RBA is looking to move this concept to an app, giving further insight into offerings and data.
To participate and order cards for your business please email a list of employees from each business, along with their email address and cell phone numbers. Each business is entitled to a card for each employee and/or owner.
To register, or for more information, please contact Phil Clode by email: [email protected]